Stewart Regan's replacement as chief executive of the SFA is a follower of Follow Follow.
Almost lost among the headlines of Regan's sudden departure was the news that the SFA's Chief Operating Officer Andrew McKinlay was taking over Regan's day to day duties.
Little is known of McKinlay who quickly updated his Linked In profile to reflect his promotion after two years and two months as Chief Operating Officer.
Among the duties covered by that role McKinlay is accountable for the following areas of activity: Business Support; Company Secretariat; Compliance Officer; Events and Competitions; Football Regulation and Governance (Anti-Doping, Child Wellbeing, Club Licensing, Disciplinary, Registrations and Security & Integrity) – Chair of Football Regulatory Advisory Group since 2014; Human Resources; and Referee Operations.
Since September 2015 he has been a member of UEFA's Legal Committee which must create quite a conflict as the SFA Compliance Officer looks into the 2011 UEFA licence given to Rangers (IL) despite owing HMRC £2.8m.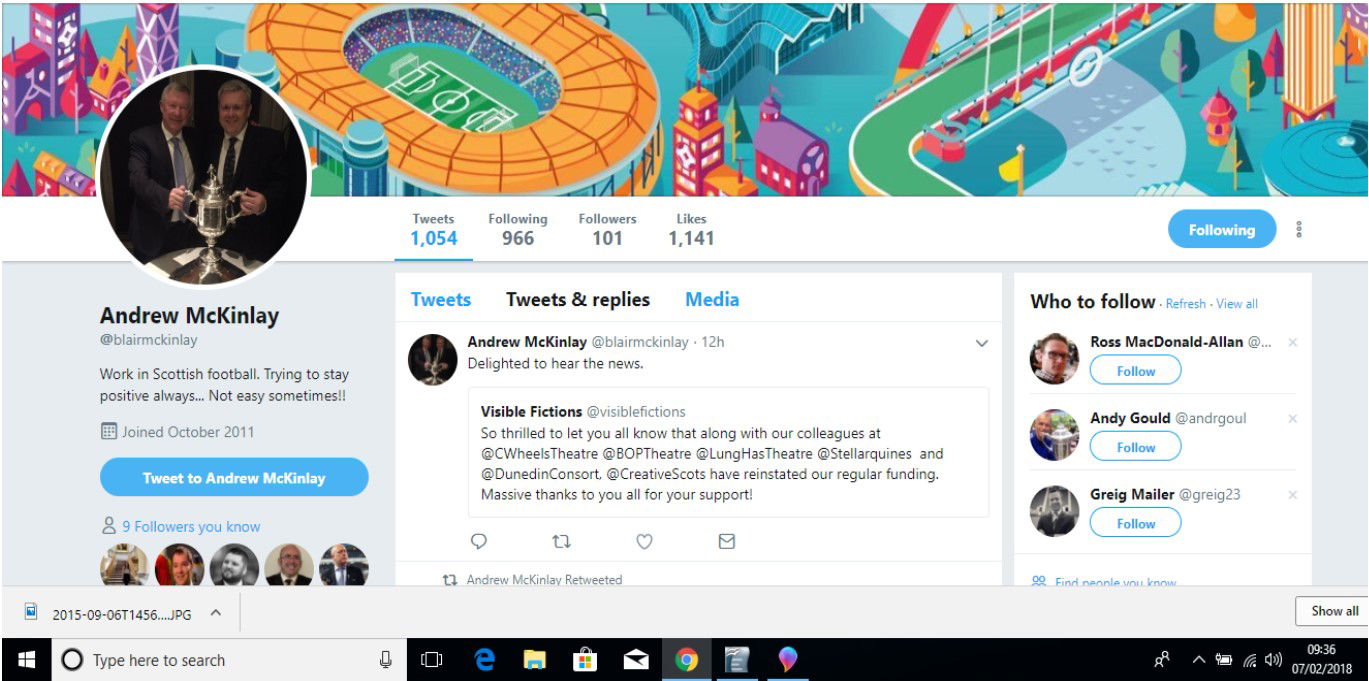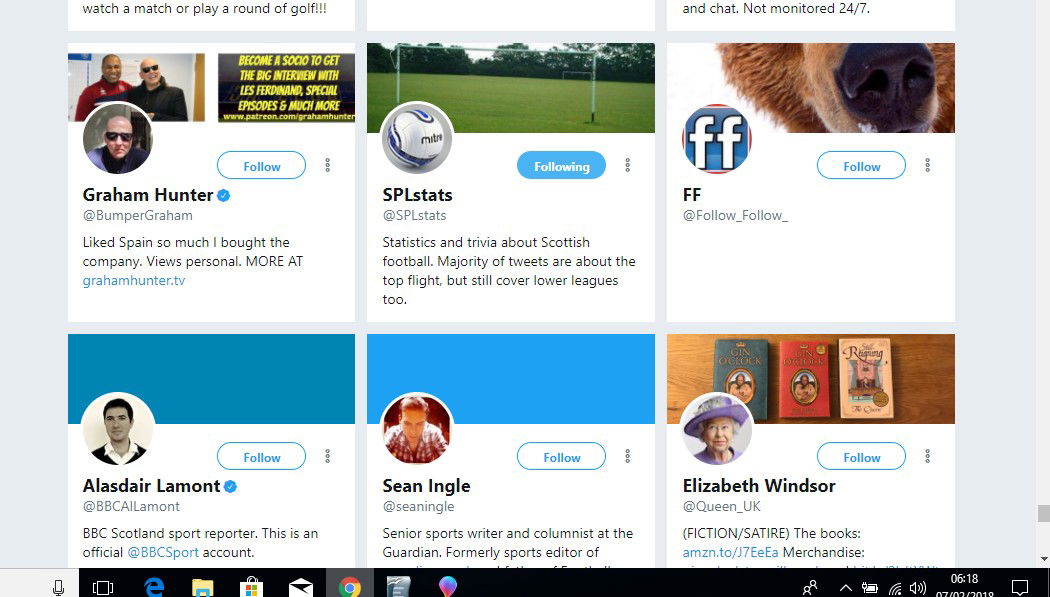 Look who Andrew McKinlay Follow Follows on Twitter
Quite a few comments about the green plastic at Kilmarnock today. Some people commenting on the artificial playing surface too.

— Seville Calculator (@SevilleCalculat) February 3, 2018
The timing re Regan's departure is…interesting. It also leaves open the real possibility of the next puppet making a show of being decisive by 'clarifying' and cleaning up some recent executive blunders and decisions.

— FF (@Follow_Follow_) February 1, 2018
With such a responsible role being discreet with social media ought to be second nature but among the 900 twitter accounts is the infamous Ibrox message board Follow Follow.
Anyone close to Scottish football will be familiar with the contents of that site and it's views.
McKinlay follows a variety of sport and media twitter feeds but it's his interest in Follow Follow that will concern football supporters most.
Among the other accounts that McKinlay follows are: @SevilleCalculator @rangersFACTS @level5pr and @markwarburton9
Perhaps he was also on disgraced former referee Hugh Dallas' emailing list?