Eros Grezda has issued a qualified apology after his spitting shame during last week's Tunnock's Cup match with Balymena United.
The Albanian wing wizard was accused of spitting on one of his part-time opponents prompting dignified apologies from Graeme Murty, Greg Docherty and Mark Hately.
Asked about the incident at his media conference on Friday, Steven Gerrard vowed that Grezda would never play for the club again and promised a full investigation.
Last August the 24-year-old was being tipped for a glittering future following his £2m move to Ibrox but like Carlos Pena, Joey Barton, Umar's Adiq, Nico Kranjcar and many others the reality was in stark contrast to the glowing testimonials that accompanied his arrival.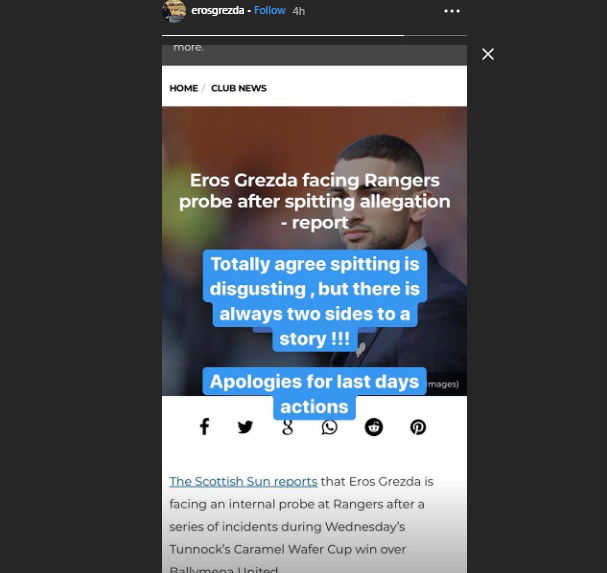 Mark Allen tried desperately to shift Grezda on during the summer transfer window but with three years left on his lucrative Ibrox deal there were no takers for the former Osijek favourite.
As long as he turns up for training and sticks to his contract Grezda can wind down his contract. In 2013 Fran Sandaza had his contract cancelled after a phone call with a fake football agent although he did win his money back at an SFA tribunal.