Kieran Tierney is back in town for the weekend- but only to attend a wedding.
The defender has recently talked about the problems of settling in London following his £25m move to Arsenal and found himself back among familiar company as he made the most of the international break.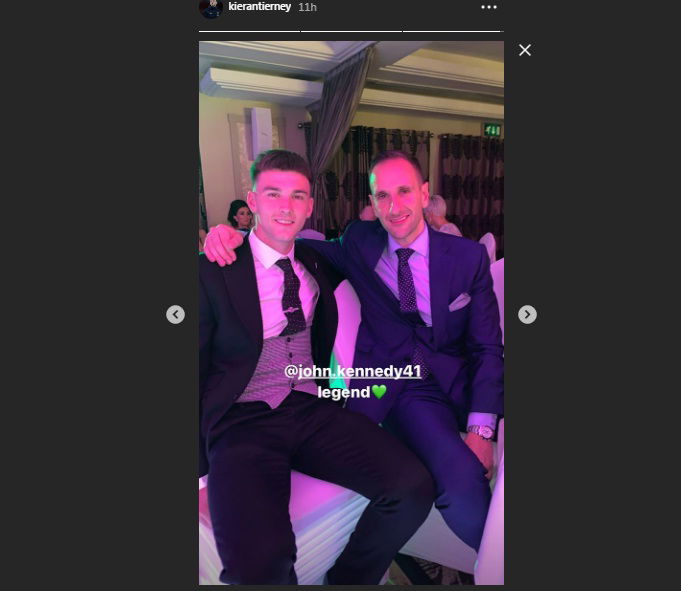 Tierney and John Kennedy are back from the Motherwell area with plenty of memories and thoughts to exchange about their shared passion.
After playing in cup ties against Nottingham Forest and Standard Liege the next step for Scotland's most expensive football is to play in the EPL.
Despite a less than convincing start to the season Arsenal are sitting in third place in the table, one point behind Manchester City but tellingly nine behind leaders Liverpool.
Arsenal are next in action a week on Monday when they travel to Sheffield United but the knock out stage of the Europa League could provide Tierney and Kennedy with another type of reunion.