The Captains of Industry on Follow Follow are predicting a multi-million-pound compensation pay-out going into Steven Gerrard's transfer war-chest on the back of the HMRC revelations in The Times.
Follow Follow has a long history of howling at the moon after backing Craig Whyte and Charles Green to the hilt many contributors would like to see a statue erected to Dave King for his unstinting backing.
The basic business premise of living within your means and repaying loans on schedule seems like an alien concept as Celtic's domination eats away.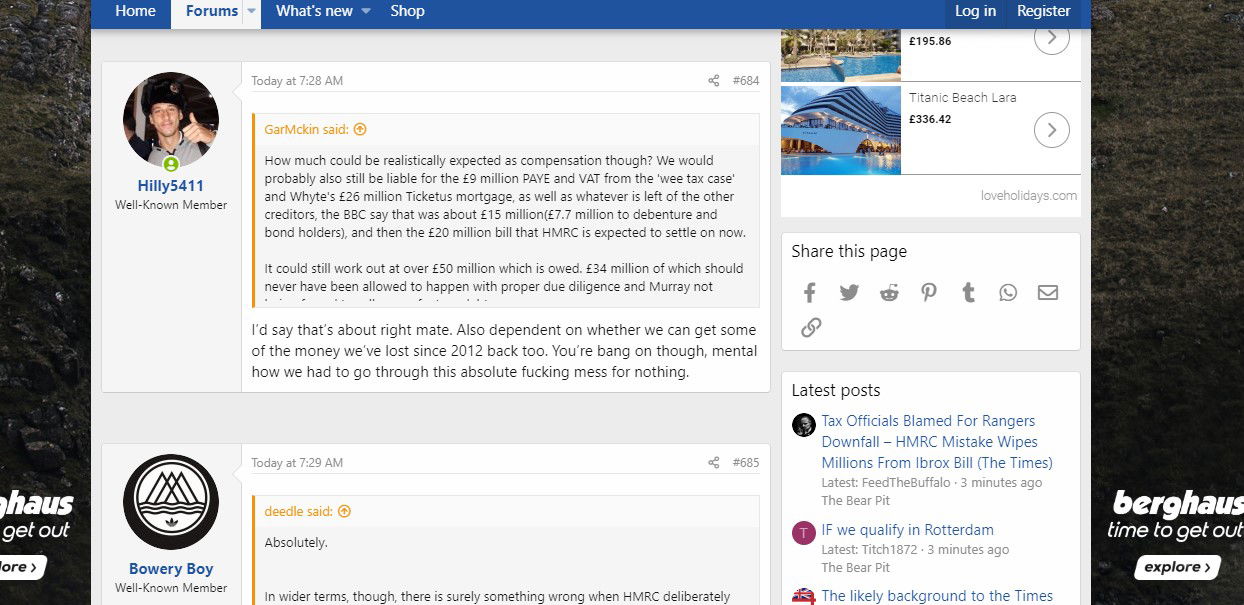 In February 2012 the old club was placed into administration after five months of failing to pay HMRC for Income Tax and National Insurance allegedly deducted from salaries.
HMRC lost out on millions on an on-going basis on top of the 'Wee Tax Case' while the full extent of 'The Big Tax Case' was still to be calculated. Had there been a willingness to pay Income Tax and National Insurance HMRC may have looked on sympathetically or if a consortium of businessmen or fans had presented a credible alternative.
[ad_pod id="rezonence"]
The denial of reality continues to this day, HMRC won't be mugged again by a club playing out of Ibrox, if they fall behind on Income Tax or National Insurance payments Her Majesty will move swiftly to get the contributions she receives from every other football club in the country.