Hugh Keevins reignited the Brendan Rodgers v Neil Lennon debate on Radio Clyde's Super Scoreboard programme last night.
Game by game, goal for goal this season's Celtic side is far superior to the way that the team was faring 12 months ago as the fall out between manager and Chief Executive found its way onto the pitch.
It was only at this stage last season that Rodgers' side were finding some form, Ryan Christie's introduction made everything fall into place on the back of beating Hearts in the semi-final of the Betfred Cup.
In contrast Lennon's side have notched up a six at home to Ross County and a seven on the opening day of the season against St Johnstone. Changing the scene entirely was a 2-0 win at Ibrox in front of an over-hyped home support- a result in marked contrast to a pair of defeats at Ibrox last season.
Which Celtic side is the best to watch?
Neil Lennon, 2019/20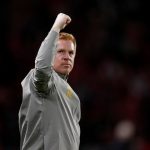 Brendan Rodgers, 2018/19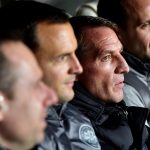 Although Lennon was in charge for the second match his hands were tied in terms of team selection with Oli Burke leading the forward line.
The debate between Lennon and Rodgers will run forever and a day without any answer, if the SPFL trophy remains at Celtic Park next summer most supporters won't be caring as they celebrate a second run of nine titles in a row.
To the Celtic fans who thought Neil Lennon was a 'downgrade' following the departure of Brendan Rodgers; @shinjukushug believes these fans must now feel 'embarrassed.'?

How do you think Lennon has got on so far in his 2nd spell as the manager at the Parkhead club?? pic.twitter.com/OUIYc0ebPO

— Superscoreboard (@ClydeSSB) November 4, 2019
Keevins talks nonsense it is a downgrade that's a fact we are playing well but it's all about trophies I want the treble again this season with the squad we have we should achieve it this old guy contradicts himself constantly it's boring

— finnan67 (@Finnan67) November 5, 2019
Is this the same Hugh that slated Lubo Moravcik & compared Fergus McCann to Sadam Hussein? Maybe sit this one out Shug.

— Raffles (@metalrafferty) November 4, 2019
Both good managers..Rodgers really did nothing wrong looking out for number one. Neil is a Celtic legend whatever happens…If we do win 9 /10 in a row there should be a statue of him and Scott outside Paradise !

— Citizen O'Kane ?? (@mjnokane) November 4, 2019
Shug also stated when Lennon left Hibs that Lennon would not get another job in Scotland

— KrisyAyerCSC (@MickeyMackkk) November 5, 2019
It's was a downgrade on BR and I think most if not every media guy wouldn't have disagreed with that at the time

— daniel lee (@Dannyleeo4Lee) November 4, 2019
I'm not feeling embarrassed, I'm happy with the position that we are in, could it be better? financially yes but Thursday night's is the current level that we are at. Were people wrong to want a build on BR reign, I don't think so. We should be winning another treble this season

— Mark (@herewego10arow) November 4, 2019
I wasn't keen to start with but I think he is doing a good enough job whoever came in after Rodgers was going to find it hard but he had stepped up so let's get behind him and the players

— danny bhoy (@markbhoy1888) November 4, 2019