Less than a week after his Superman celebration pins featuring Christopher Jullien's joy at scoring against Lazio are being worn by Celtic fans.
And true to form the Frenchman is delighted to share the images with his followers on social media.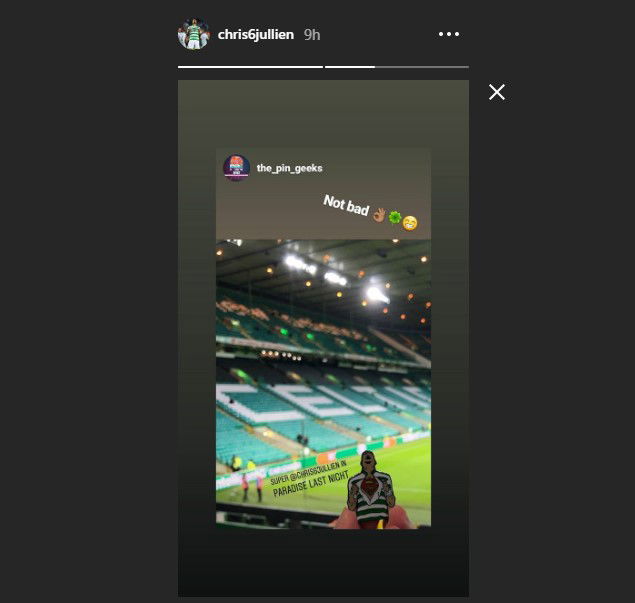 With the match tied and 1-1 and two minutes left to play Ryan Christie swung a corner kick into the penalty box. Jullien hasn't had much success, any success, around goal since his transfer but on this occasion everything fell perfectly as he guided his header inside the far post as 60,000 fans rose to celebrate.
The defender was soon engulfed by his team-mates but once they had settled down Jullien turned to the fans pretending to rip at his Celtic shirt in the style of Superman.
There was still more work to be done, especially for Fraser Forster as Celtic held on for a famous win that keeps them in top spot in Europa League Group E knowing that a win away to Lazio next week will ensure qualification for the knock out phase.
That Friday Feeling!!!!

Semi Final to look forward to this weekend ? pic.twitter.com/UqxERoyoiE

— JT-? (@1888JT) November 1, 2019