Livingston's official twitter feed has highlighted the latest honest mistake to benefit Steven Gerrard's side.
Trailing 1-0 to the Ibrox side Gary Holt would have been pleased with the defensive discipline of his side with five men strung out in a line across the back.
That should have made it straightforward for the assistant referee to notice the blue shirt of Alfredo Morelos beyond the line of defenders but he kept his flag down with the striker going on to score.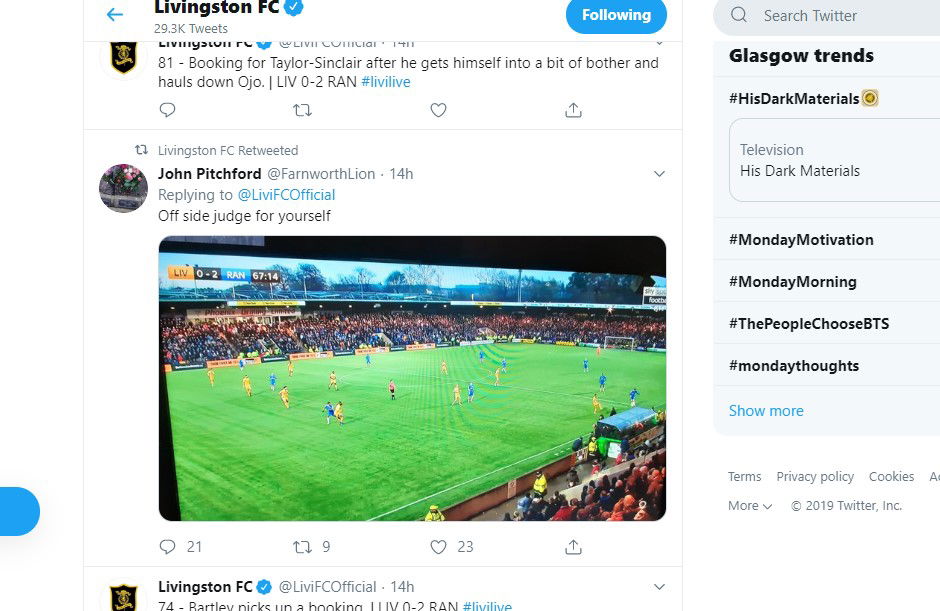 A year ago the assistant in that fixture require medical treatment after being hit by a coin from an Ibrox season-ticket holder, the SFA and SPFL took no action over that incident.
With a 2-0 lead it was virtually job done for the visitors although there is an injury concern over Ryan Kent.
The £7m former Liverpool reserve needed treatment for a thigh knock, after returning to the action he was substituted five minutes later.