There seems to be absolutely no danger of today's League Cup Final at Hampden being called off because of the weather.
Glasgow will suffer from a fairly typical December day with driving rain at times and high winds- the sort of conditions that both clubs are used to playing in at this stage of the season.
Saturday and over-night was far from pleasant but nothing that residents of the city aren't used to with no senior matches in the west of Scotland postponed yesterday due to the conditions.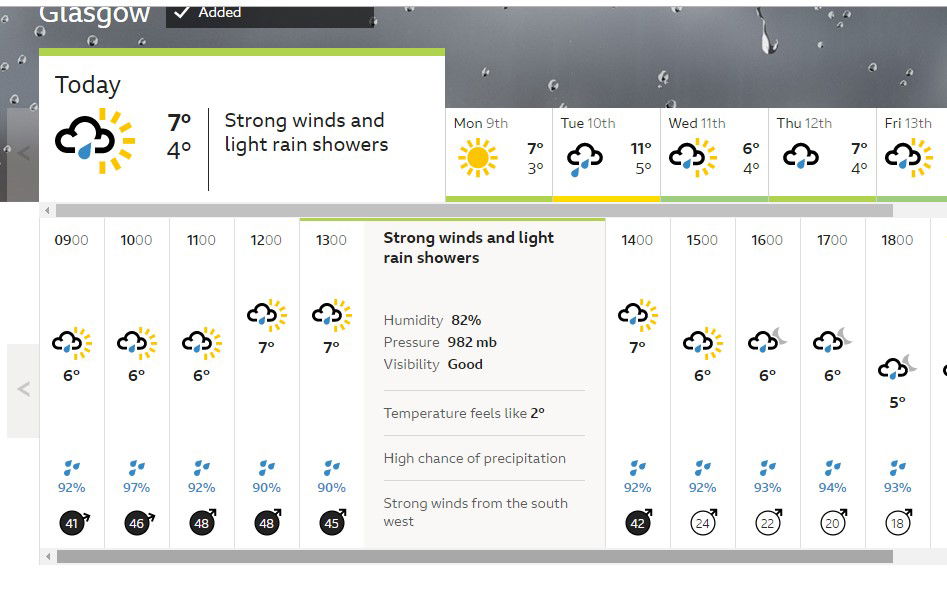 Today's BBC weather forecast for Glasgow
The majority of fans at Hampden will be open to the elements today but again that is part and parcel of life at the National Stadium despite Rod Petrie claiming to have a world class facility in place for the European Championships in June.
Having trained at Lennoxtown all week Neil Lennon's side will be well used to the conditions with more interest in the Celtic team selection than the weather conditions.
Over the last 24 hours there has been an equal number of rumours on social media that Odsonne Edouard would start the game as there has been that he will be missing. All will be revealed at 1.45pm when the teams are announced.