In a throwaway comment Nir Bitton has revealed a major problem facing Celtic, and Nicky Hammond in particular, next month.
The job title has changed from Head of Recruitment to Head of Football Operations but the power behind the throne remains the same. It's not Lee Congerton and it's not Nicky Hammond.
After six years at Celtic, Bitton's contract expires at the end of this season. His role at the club has diminished but is no less important as he has demonstrated in two Glasgow derby appearances this season.
Almost certainly he could find an EPL club in three weeks' time to sign a pre-contract deal that would offer him a decent pay rise and a two- or three-year contract.
The 28-year-old doesn't look a first pick but gets what the club is about and could be worth 20 games a season at minimal risk.
Asked about his contract position Bitton told the Daily Record:
It's something you need to ask Peter Lawwell instead of me but I love this club and I want to stay. I am settled here, my kids live here, so we will see.
In October Hammond was announced as Celtic's Head of Football Operations after taking on an undefined role in January.
Describing the new appointment Lawwell told the Celtic website:
We are delighted to appoint Nick to the position of Head of Football Operations. He has provided excellent advice to the club over the summer period and his wealth of knowledge and expertise will be invaluable to Celtic going forward.

We are delighted that he has agreed to join the club permanently and having worked so successfully with the club already, we have ensured important continuity for the future. This is a hugely important role at the club and in Nick we have appointed a man who we know will deliver excellent results.
Being Head of Football Operations would normally involve a budget, responsibilities and targets. At Celtic it seems things are done differently with everything funnelled through to the Chief Executive to make the key decisions.
In most circumstances Hammond and Neil Lennon should be making a decision on Bitton, it should probably be already made. Does he have something to offer going forward or can they get a better return from someone else. On those sort of decisions managers and a Head of Football Operations are judged.
Lawwell's playing and coaching career is unknown, his footballing decisions are best described as patchy with Tony Mowbray and Ronny Deila failing to last the course after impressing the CEO.
Last season Leigh Griffiths and Scott Sinclair were given contract extensions, their contributions this season has been similar to that of January signings Marion Shved and Vakoun Bayo. It remains unknown if Manny Perez and Andrew Gutman are allowed to work in the UK.
Should Peter Lawwell have the final say in all transfer business
Yes, the buck stops with him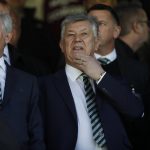 No, he has to delegate tasks to others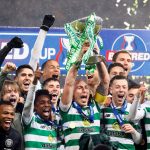 During the summer Hammond seemed to come up with some fresh ideas and introductions to Celtic. Based on Bitton's comments January looks like being a rehash of previous frustrating transfer windows with the ultimate say being made by someone more comfortable with a spreadsheet than a tracksuit and having to inspire players to turn around results.
At last month's Celtic AGM Ian Bankier defended Lawwell's £3.5m pay-out for the year to June 2019, over the last 10 years Celtic have failed to reach the group stage of the Champions League six times.