Some Ibrox fans are waking up to the looming cash crisis at their club.
While the media talk in general terms about financial worries and express concern for clubs in the lower division only one club in Scotland currently has a Going Concern warning in their accounts. That means that there are clear cut concerns about their ability to continue trading until June 30.
When Dave King fought back the tears to tell Shareholders at the AGM in November that he was stepping down as chairman the £10m shortfall appeared to be overlooked.
That figure was based on projections involving player trading in January. No fees were received during the transfer window but two Europa League ties brought in some much-needed funds.
Despite Alex Rae's confident claim in December that new investment was on its way there hasn't been an additional penny put into the club. Stuart Gibson spent a day in the Daily Record then decided to focus on his Asian business interests.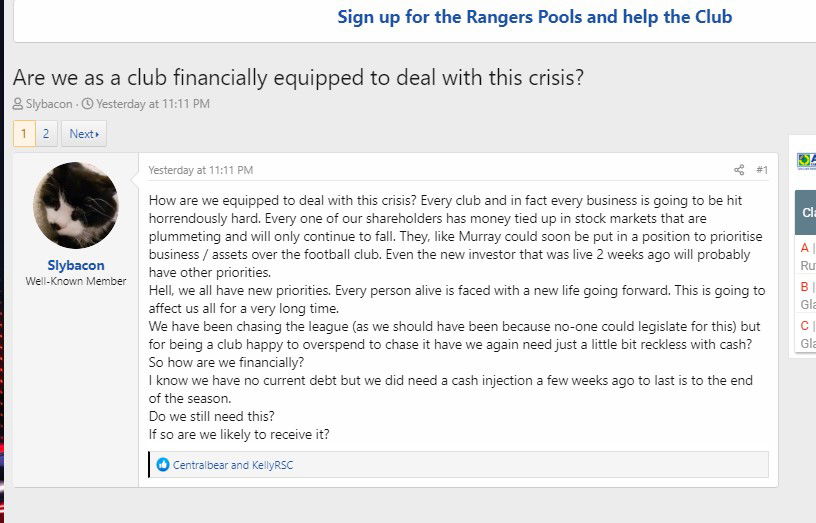 With King based in South Africa the local face of the club is provided by Douglas and Graeme Park from the Park's of Hamilton Motor Group.
Like every business they'll be reviewing every aspect of their operations, it's unlikely that there will be much business on the forecourts this weekend.
Keeping their core business alive is likely to be their priority, pumping money into a football club to ensure that millionaire players remain in their bubble will be far down their To Do List.
Half a dozen players at Ibrox are likely to be earning £100,000/month with Steven Gerrard, Gary McAllister and the management team believed to be on the sort of deals that they'd expect to pick up in England.
On Follow Follow most fans are in blissful denial, gloating at the plight of Hearts and speculating over which club will be next to declare a cash crisis. The answer to that one could be very close to home.
[ad_pod id="rezonence"]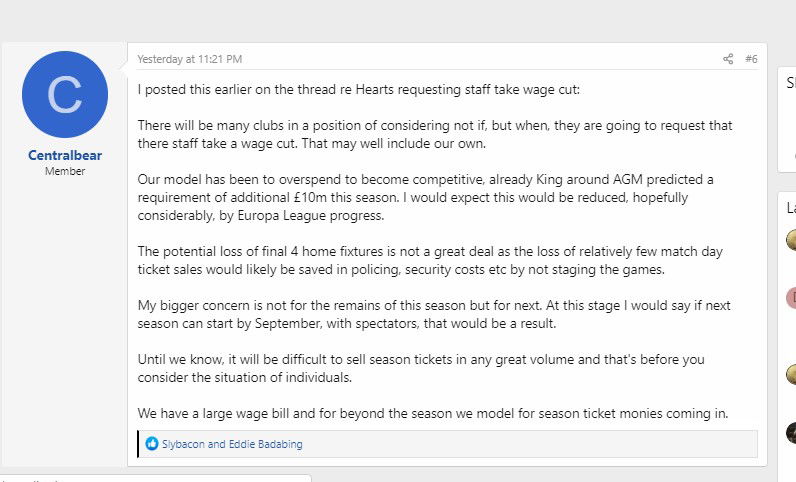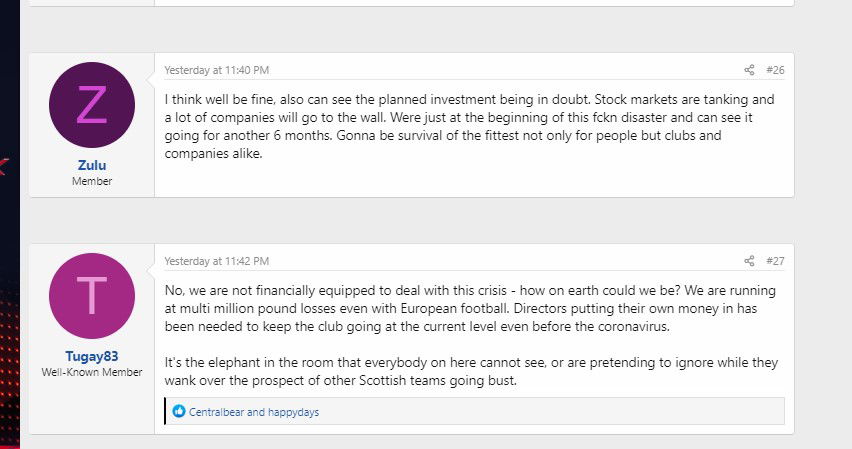 It's believed that pay day is on Thursday March 26.