Rarely before has a decision by the Belgian Pro-League attracted so much attention and anger from Scotland.
Across Europe every competent media outlet interpreted yesterday's decision to award Club Brugge the 2019/20 title as a landmark decision- an award with the league campaign still to be completed.
After 29 matches of the regular season Brugge have a 15 point lead, with one round of fixtures to be played before the split it's reasonable to assume that they will go on to win the title.
Yesterday the Board of the Pro-League announced their intentions. No one in Belgium is very surprised or upset but on one popular Scottish message board the announcement has been taken as part of some grand conspiracy to provide Celtic with ill-gotten and undeserved gains!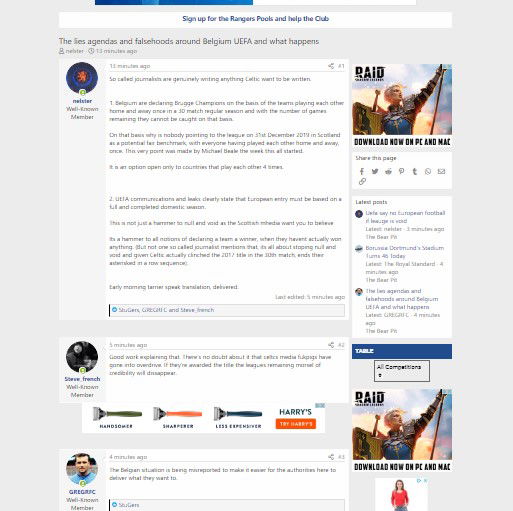 The SPFL situation is similar to the Belgian position with a runaway leader just awaiting confirmation of what everyone expects.
Sure, Brugge could lose all of their remaining games while Genk suddenly hit form to pip them to the title. Andy Halliday could win Balon d'Or ahead of team-mate James Tavernier.
Like Scotland, Belgium doesn't have a massive television contract that props up a hugely inflated football industry. There are no Bournemouth's, West Ham's or Burnley's that are almost solely dependent on broadcasting money.
Soon the SPFL will have to make a decision. Ideally the 2019/20 season would be resumed and played to a conclusion but that is looking less and less likely.
[ad_pod id="hoopla"]
The big decision that Neil Doncaster is dreading is between As It Stands or Null & Void. Only one option is viable, regardless of the anger and outrage that it will trigger across sections of social media.