An application has been made to Glasgow City Council to build 160 flats at 'the proposed development of the Albion Car Park at the junction of Broomloan Road and Edmiston Drive Ibrox'.
There is a vacant area to the east of that junction facing Ibrox Stadium but the plans below clearly show that around 70% of the current Car Park will make way for flats!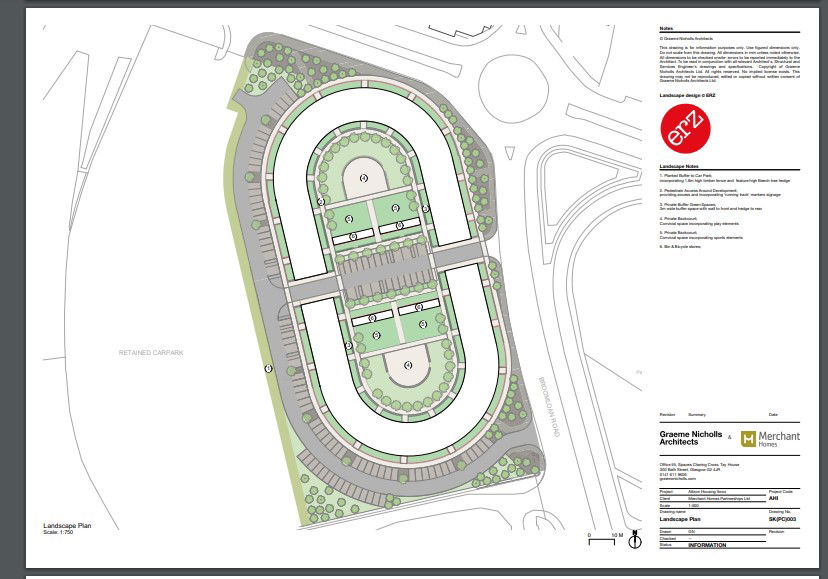 Up until the late eighties The Albion was the training ground used by generations of Rangers teams before being converted into a Car Park.
Availability of the car park is part of the licence for the Club Deck, top tier on the Main Stand, which was opened with a Debenture Scheme in 1991 at a reported cost of £20m. When the club went into liquidation in 2012 the rights of debenture holders was lost as they joined the list of creditors.
In recent seasons the Albion Car Park has been used as security to obtain loans from Close Brothers as the club struggles to match the income and spending power or Celtic.
The planning application has been submitted by Merchant Homes with an online Public Consultation event scheduled for May 29.
CLICK HERE for full consultation document.
CLICK HERE to view full details of the development from Merchant Homes.
CLICK HERE for report on Glasgow Live, part of the Reach Group that includes Daily Record.