Sports giants Castore have emailed Ibrox fans to inform them that their new look home kit won't be delivered as promised for tomorrow's release date.
Ibrox fans pounced to order online and pay on July 1 with Castore claiming that 50,000 units had been sold in pre-order.
With the cash paid up front a month in advance there should have been no problems with delivery but just like the club the best time to drop bad news is on a Friday evening.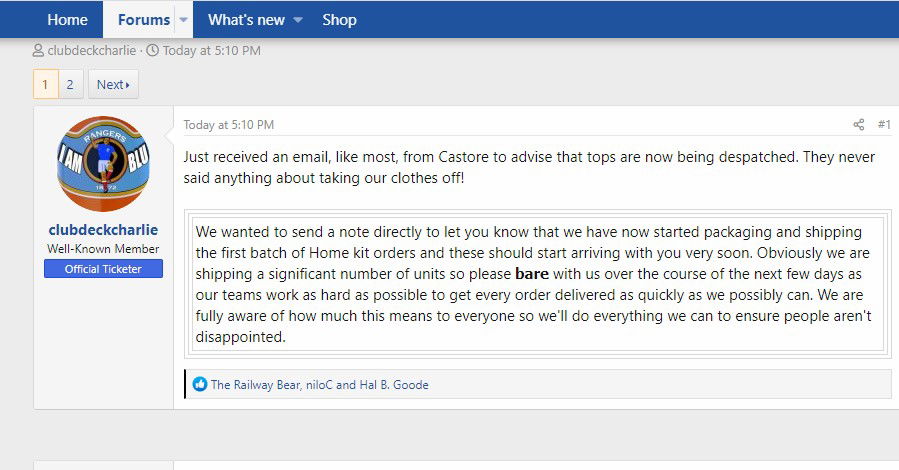 The shirt cost £60 with an extra £5 for delivery. A world class website for future orders opens tomorrow.
Before the shirt launch the Castore founders were all over social media explaining their beliefs and ambitions with one claiming that their kit could be the final margin between winning and losing.
With everything about their business operations top class it seems strange that their production network has let them down with the poor spelling in the email suggesting that Phil and Tom Beahon are way out of their depth with such a volume of orders and cash.
On July 1 Sports Direct issued a gentle reminder that they remain deeply involved in retail at Ibrox, for good measure House of Fraser also briefly offered fans the chance to pre-order.
With distribution issues for launch date the only bears likely to be wearing the Castore shirt tomorrow will have handed their cash over to Sports Direct.