Mike Ashley has tied up the Ibrox retail operation over the weekend.
The Beahon brothers of Tom and Phil used their charm to act as the Pied Piper leading supporters a merry dance with a sugar-coated sales pitch that went straight to the heart of every bear. The launch video tugged on the heart strings as they remembered trophy winning from a bygone era, long before James Tavernier took the armband and handed penalty taking duties to Alfredo Morelos.
The first fly in the ointment came at 5pm on Wednesday when Sports Direct announced their kit deal, after a few hours of silence and a brush with reality a club statement at 9pm reassured the Gullible that there was nothing to be concerned with.
Over the weekend things have been stepped up from the Ashley stable. A 'Behind the Scenes' video of the launch event didn't include any footage of Alfredo Morelos but it did have Jermain Defoe, Scot Arfield and Tavernier gushing over the quality and style of the new kit.
Fans couldn't help but be impressed, the next step would be to buy or at least pre-order the £60 shirt. Reaching for the Castore website they won't find any item or even a mention of their breakthrough into the football market. The club website only offers a link to the Castore website which offers nothing Ibrox related.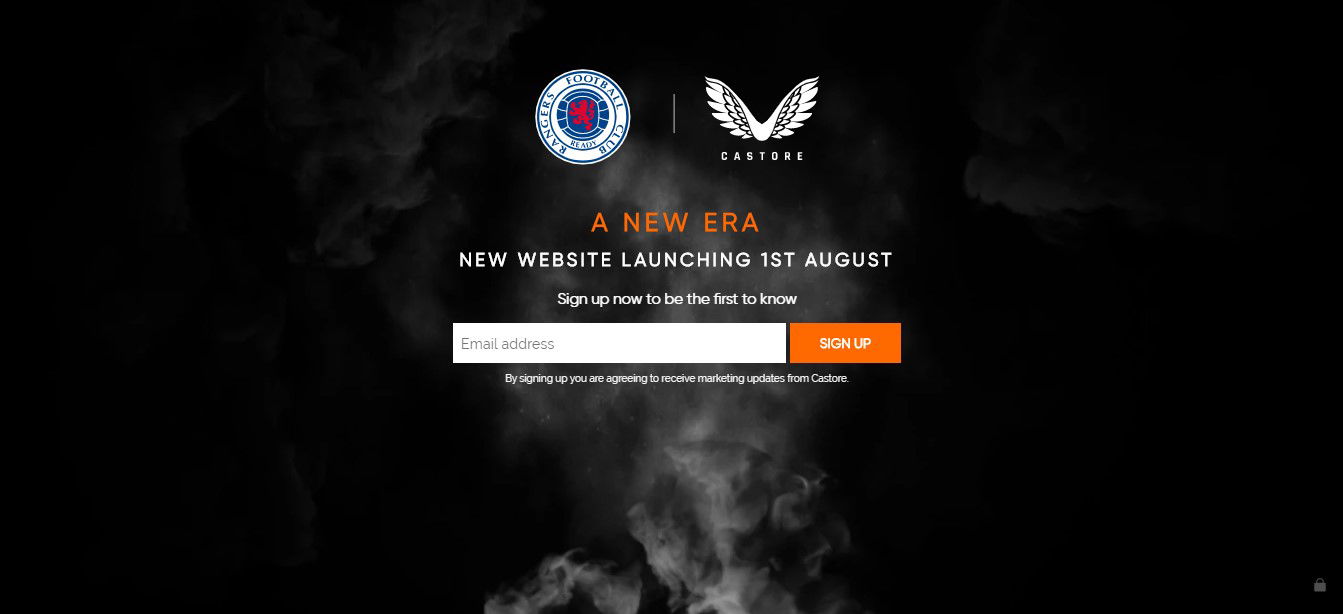 During their sales pitch the Beahon brothers stressed the importance of their digital strategy, with two shops, one in London and the other in Liverpool that is stating the obvious.
They have set up a holding page but the full website won't be available until August 1, the date that the kits go on sale in Sports Direct. Fans can leave an email and be informed when the new site goes live.
Ashley does have another retail option if bears want to avoid Sports Direct, House of Fraser will also be selling the treasured blue shirt.
If for any reason Castore's production and distribution doesn't run smoothly fans that have paid £60 will be left looking at an email on launch date while others are walking out Sports Direct with a cut price version of the shirt that Tav and their heroes will be wearing trying to halt 10-in-a-row.