Sports Direct are undercutting Castore and the official club store at Ibrox by giving fans free names and numbers on the club's new look kit. And have stock available.
A name and number such as Morelos 22 will cost £20 from Castore but fans buying online from Sports Direct will get it free of charge with their £59.99 first team shirt.
Sports Direct hovered over Ibrox throughout Dave King's time as chairman with their presence outlasting the South African based businessman who stood down as chairman in November.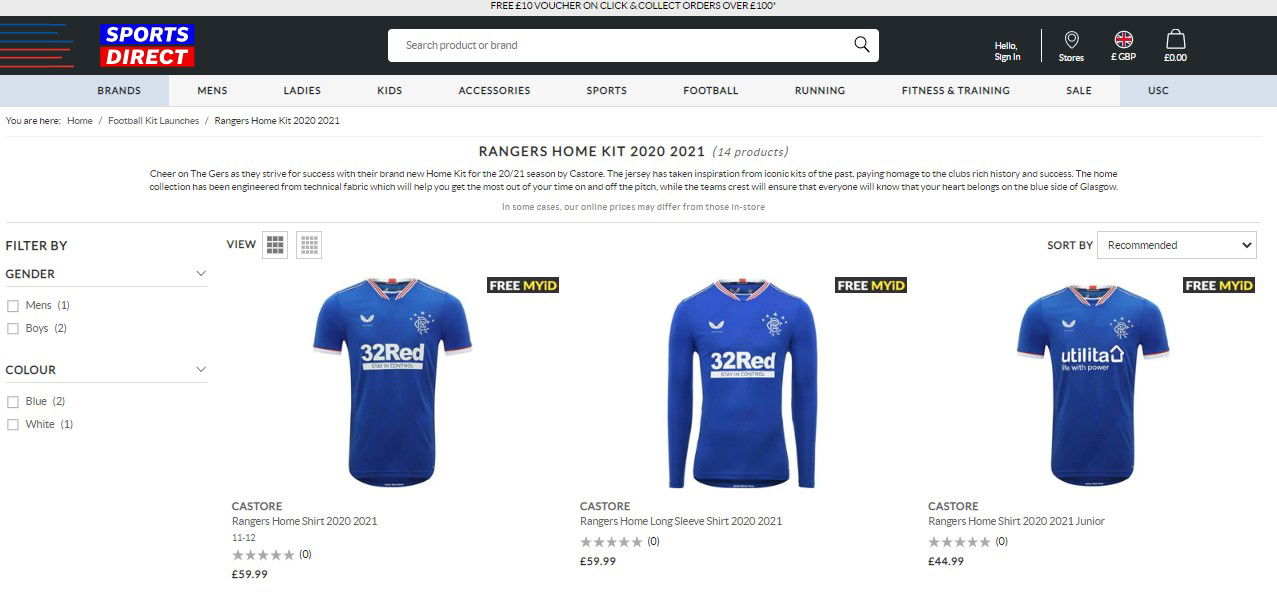 In May the club presented to the media Castore as an exciting new era in retail as the Beahon brothers based in Liverpool told the Gullible what they wanted to hear.
International fan base and world-wide brand were never far from the launch details but no one dared to ask how the Sports Direct deal had been concluded.
Through a sympathetic group of Social Media influences the Gullible were reassured that Sports Direct were no longer involved despite numerous warning signs.
Castore kits should have been delivered today, that process has been delayed but fans can buy on line through Sports Direct. As well as free names and numbers all orders of over £100 will come with a £10 discount voucher.
CLICK HERE to visit the Sports Direct site.