Celtic fans have long had their suspicions as to how impartial BBC Scotland are when it comes to covering their club.
Incidents going against Celtic players seem to escape scrutiny from the state broadcaster which is only too happy to highlight the slightest indiscretion from Scott Brown.
Anyone watching today's match against Kilmarmock would struggle to name a player in the Ayrshire side who outperformed their counterpart at Celtic. Well BBC Scotland seem to have a very different way of delivering player ratings.
According to the BBC website every Kilmarnock player merited a higher rating than Celtic's top player- David Turnbull.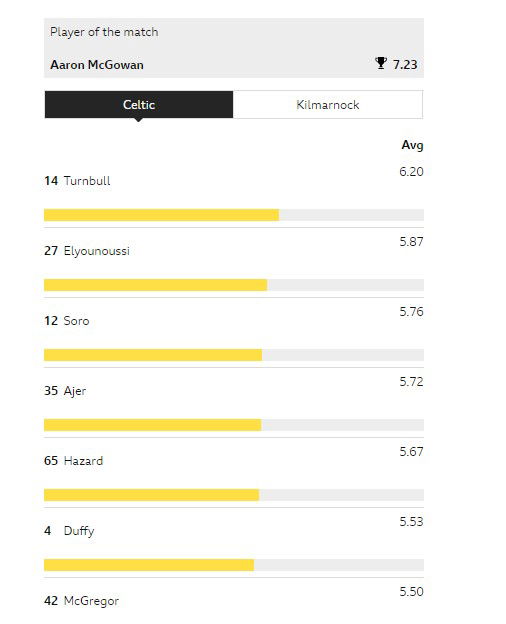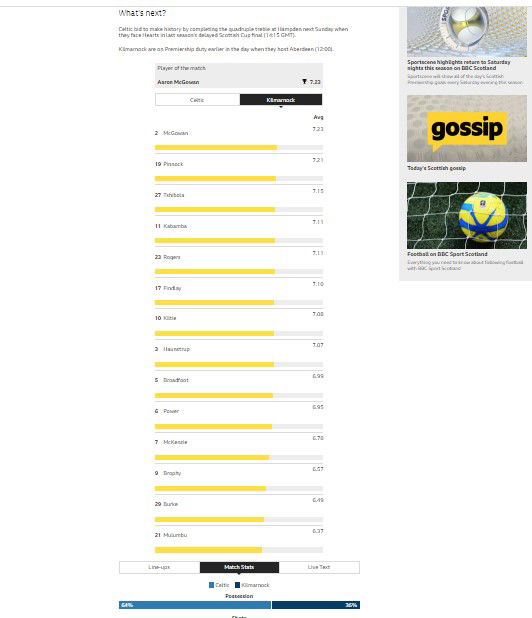 The former Motherwell midfielder earned a 6.2 from BBC Scotland, incredibly all of Alex Dyer's players rated higher than that with former Celt Youssouf Mulumbu earning 6.37 for his 22 minute run-out. Other than Turnbull no Celtic player picked up more than 6 points from the team at BBC Scotland.