For anyone doubting the power, influence and reach of new media matched by supporter driven content a look at You Tube would explain the shifting sands.
You Tube provides a level playing field that is entirely customer driven with figures that don't massage or manipulate. Advertisers pay out based on numbers not reputations.
Over the last 12 months there has been an explosion of podasts and similar content aimed at Celtic fans, 99% of which is produced by Celtic fans. Others have cottoned on to the trend but with few exceptions they can't cope or compete.
Friday December 19, the lead up to Christmas, is a time when advertisers want to attract eyes, they spend big money hoping to influence and attract customers, they want to know where people are spending time.
A generation ago content involving a former Sky Sports presenter in conversation with a former Celtic and Scotland manager would have won any contest with three Celtic supporters by a mile. But not in 2020.
Over the same period, David Tanner in conversation with Gordon Strachan and Gary Locke attracted just 40 viewers. If you were looking for an audience one podcast from A Celtic State of Mind attracted 3,500 viewers with another from the same channel being watched 3,400 times.
Newspaper circulation has tanked in the last decade from the advances of websites, with Podasts and You Tube traditional broadcasters are about to feel the same migration of audiences and precious advertising funds.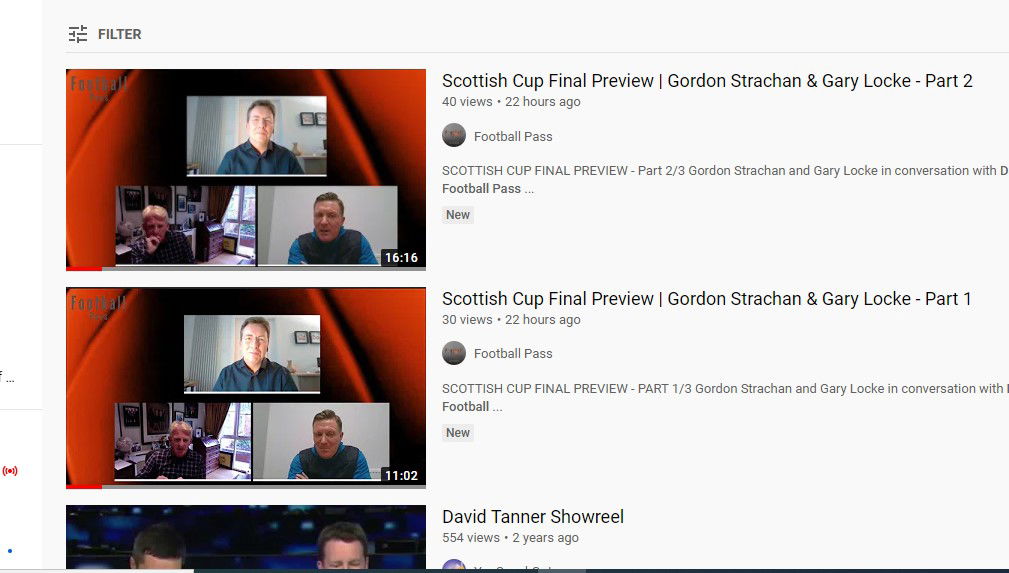 David Tanner's Football Pass with Gary Locke and Gordon Stracham, split into two episodes with 70 views over 22 hours.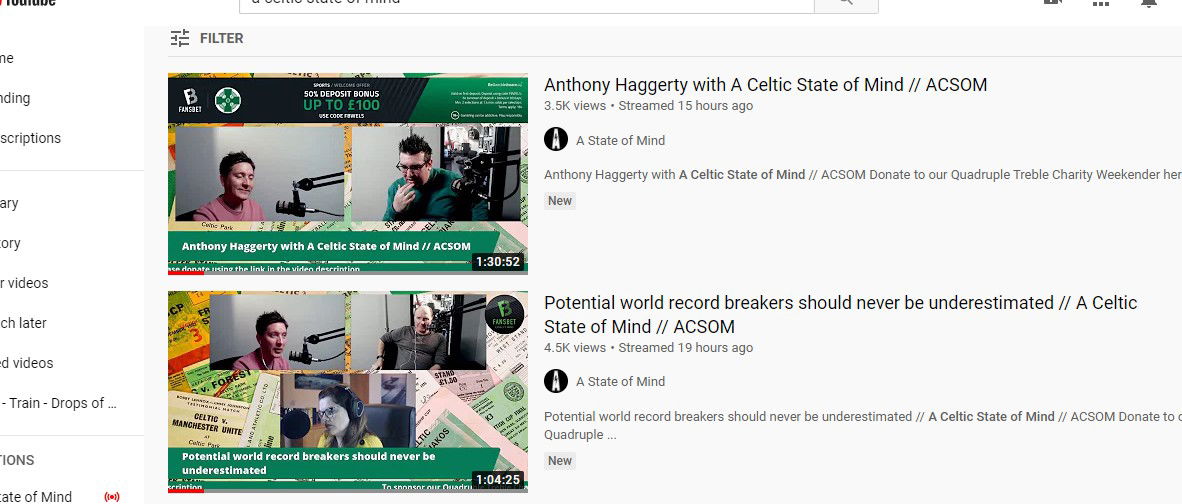 A Celtic State of Mind attracted 8,000 views from two podcasts in less time than Football Pass was watched 70 times.