Shaun Maloney stepped into the Sky Sports boots of Kris Boyd at St Johnstone today to set off some speculation among Celtic fans.
With the club appearing to be reluctant to provide any update on the managerial review that they announced on December 7 a large number of supporters believe that there will be change at the end of the season.
Peter Lawwell's retirement leaves Neil Lennon looking very vulnerable with performances this season massively disappointing. A change of direction is expected when Don McKay takes over as CEO with a new approach and fresh faces expected in the dug-out.
Eddie Howe, Rafa Benitez and Steve Clarke have all been linked in recent weeks but there seems little substance to those claims beyond the odds given by bookmakers keen for attention.
Maloney would tick a few boxes for many Celtic fans but having never managed at senior level it would be a massive gamble for the club to undertake.
When injury brought his playing days to a halt he took charge of the Celtic reserve side in August 2017 but just over a year later he was offered one of the prime coaching jobs in the game- working under his old Wigan boss Roberto Martinez with the Belgian national side.
That role gives Maloney access and experience of probably the most talented group of players in the business with a high expectation that they will be champions of Europe by the end of the summer.
Celtic's needs are likely to be much more urgent with European qualifiers in July quickly followed by a league season where a lot of wrongs are expected to be corrected. A major rebuild of the squad looks likely.
Is Shaun Maloney a realistic replacement for Neil Lennon
Yes, we need a bold change in emphasis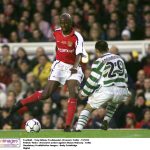 No, let him learn and develop elsewhere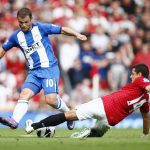 It will be a huge task for whoever is in charge of Celtic next season, it might be too early this time for Maloney but with his insight into the game and grasp of coaching there could be a day when the former striker is in the Celtic dug-out with Lennon sharing his thoughts with Sky Sports viewers.
The way Shaun maloney talks and his knowledge of the game is absolutely excellent. He'd be a brilliant addition to our back room staff when this rebuild starts. Do it @CelticFC

— Sean McCrory (@SeanMcCrory8) February 14, 2021
Shaun Maloney sounds like a Mensa level scientist when stood next to James McFadden. Seriously though, he's really quite good. Like the way he talks about the game.

— Melldo)))o)))m (@melldoom) February 14, 2021
Shaun Maloney is a future Celtic manager, just needs to get some experience in the job first.

— Coventry Emerald CSC (@CovEmeraldCSC) February 14, 2021
Shaun maloney talk so well!! Hes spot on about Callum McGregor ???

— David Doherty (@No2Newco12) February 14, 2021
Granted it's a really small sample size, but I'm quite impressed with how Shaun Maloney thinks about and analyses the game during this pre match build up stuff. I think he's an outstanding manager in the making.

— Jonny Holiday (@janek_9) February 14, 2021
Shaun Maloney NEEDS to be a potential target for the managers job! #CelticFC.

— Terry O'Brien (@terry_obrien86) February 14, 2021
Shaun Maloney should be the next Celtic manager. His analysis is tremendous & he speaks so well. Also assistant to the best country in world football. #celtic

— •._.••´¯` ????? ?¢???? `•.¸¸.•´´ (@Realchrismcewan) February 14, 2021
Interesting Shaun Maloney increasing his public profile by appearing on Sky. He is an ambitious coach reminding everyone he is around and maybe wants a shot at club management.

— CwispyCwunch (@Richard_McKay_) February 14, 2021
Would you take Shaun maloney as Celtic manager? For me yes plenty experience under Martinez

— Jason Wyllie (@JasonJWyllie) February 14, 2021
Hopefully Shaun Maloney's on Sky because he's got a meeting with Desmond about being in the dugout next season

— Jamie (@Jamie67_) February 14, 2021