Alex Rae is worried that some key players might have been among the Ibrox Party Boys.
In the early hours of Administration Day Police Scotland handed out 10 Fixed Penalty notices, after a day of speculation on Social Media the club from Ibrox announced an Internal Investigation was underway.
Social Media speculation has centred on which starlets/patsies will take on the roles of Jordan Jones and George Edmondson but more than 48 hours after the Fixed Penalties were handed out those involved have still to be named.
When two players were given Fixed Penalties on November 2 the Ibrox club had suspended Jones and Edmundson before lunchtime on the day that they were caught but so far the names of those involved appear to be getting kept secret.
Rae is a regular guest on 'Rangers TV' with the Daily Record picking up on his comments last night on Radio Clyde:
First and foremost, if it was key players, you have to protect that asset. You have to factor in that if it if is key players you are going for a title and maybe overlook it as opposed to if it was a younger guy and you want to send out a message.

I think the key thing is to step back from this, because it is all hypothetical, step back from it, assess what is actually going on and do the process and [decide] what the punishment you see fit is.

I've seen it as well, people are reactive, and when you look at the ramifications, Rangers have waited a long time to secure a title and some people feel as if this has been jeopardised because of that. I understand all this.

Rangers have to do the investigation and then it's over to the SFA, and if there is going to be a punishment, because we don't know. It's went from seven games, to two games, to three games, to two games suspended.
Should the SFA postpone their next two matches like they did with Boligate?
Yes, the same punishment should apply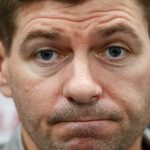 No, lets move on for the good of Scottish football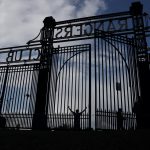 The Ibrox men are in action on Thursday away to Royal Antwerp then host Dundee United on Sunday.
During the summer Mister Gerrard broke protocol by giving Michael Beale a lift to training then played a bounce match against Dundee United featuring mainly first team players who hadn't been tested within the rules. Other clubs postponed friendly matches when test results were late.
Chosing which 2 players to throw under the Covid bus, when the whole team was at a party, is one of the toughest decisions in football.

— Sevvie Gerrard (@SevvieGerrard) February 15, 2021