Inaction this morning from the SFA and SPFL puts football at the mercy of the Scottish Government.
The warning signs are all in place but it seems that the chronic lack of leadership inside Hampden is refusing to take action to justify the massive salaries that some are taking home.
On Sunday night one club mentioned that they had launched an internal investigation, soon afterwards Police Scotland told Sky Sports that TEN Fixed Penalties had been issued in a wealthy area of Glasgow popular with footballers.
As a further hint the First Minister mentioned the football club during her Monday media conference with her anger and frustration very obvious.
Should the SFA postpone their next two matches like they did with Boligate?
Yes, the same punishment should apply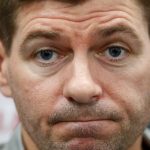 No, lets move on for the good of Scottish football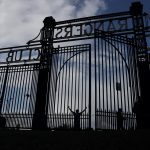 Players at almost every club in the country have been forced to self isolate this season, kept apart from team-mates in case they pass on a virus that has killed almost 120,000 people across the UK in under a year.
If the SFA are serious about public health they should have their experts inside Murray Park and Ibrox checking every detail to ensure that the virus isn't being spread by anyone that was issued by the Fixed Penalties in the early hours of Sunday.
Perhaps there is something much more important for the SFA to protect, if that is the case it shouldn't be a shock if at some stage this week they are instructed by the Scottish Government to close down the remaining two divisions still active or at least postpone the next two domestic fixtures of the Ibrox club.
That is what happened in August with Boli Bolingoli's yellow card warning. Another so-called internal investigation (whitewash) won't do this time.