Celtic have emphasised that they aren't seen as part of the problems caused by widespread law-breaking at Ibrox, Murray Park and George Square last weekend.
Those events have brought pressure on Nicola Sturgeon as outraged people across Scotland have contacted MSP's about the softly, softly treatment given to law breaking with no sign of sanctions or punishments from the football authorities.
In their next domestic match the Ibrox club are scheduled to play Celtic which has raised a lot of tensions over a possible repeat.
There is no guarantee that the match will be played as scheduled with Police Scotland under criticism for their failure to take action to ensure law and order. Talks with both clubs and the Scottish Government are ongoing.
So far every effort has been made to ensure that both clubs are portrayed as equals within the Old Firm but this afternoon Celtic stated:
The Scottish Government has already made clear to Celtic that it does not in any way associate the scenes last weekend with Celtic or our supporters. Although Celtic and our supporters are desperate to get back to Celtic Park to support the team, the club and our supporters are, of course, mindful of the risks associated with public gatherings at this important time.
Should Celtic cancel their travel deal with Park's of Hamilton
Yes, what on earth are we waiting on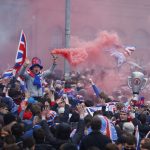 No, Peter says we are bigger than that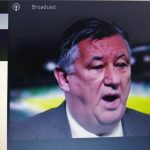 Four Glasgow derby matches are central to the broadcasting deal that Sky Sports has with the SPFL. There is one more derby scheduled after this weekend plus a potential Scottish Cup clash.