Well over 3,000 Celtic fans have now signed the petition urging the club to ditch their travel deal with Park's of Hamilton.
It has been a long running bone of contention for many Celtic fans to see the club advertising and subsidising the main business interest of Ibrox chairman Douglas Park.
Park's interest in matters at Ibrox was already well known but after he joined the board alongside Dave King in March 2015 every Celtic supporters' club that used his firm cancelled their contract.
Preserving friendly O** F*** relations has always been a priority for Peter Lawwell, when he was asked about subsidising an opponent at the 2017 AGM he claimed that 'Celtic are bigger than that'.
Should Celtic cancel their travel deal with Park's of Hamilton
Yes, what on earth are we waiting on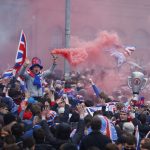 No, Peter says we are bigger than that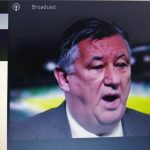 Earlier this week when he was excusing the law-breaking of his staff and supporters Park made multiple references to Celtic in a letter sent to the First Minister.
At every away match footage of Celtic players arriving at the stadium inevitably show a Park's coach in the background.
With football protocols in place Celtic have had to make additional arrangement, for the recent away match at Ross County Neil Lennon revealed that six coaches were required for the players and backroom staff.
CLICK HERE to go to the petition