Simon Donnelly believes that Henrik Larsson should be given the chance to manage Celtic.
Post Lisbon there has been no more popular or successful Celtic player but in management the Swede has struggled to find his feet.
Since retiring Larsson has had four stints at management including two at his former club Helsingborg that have provided at best workmanlike results.
Last August he was appointed assistant manager to Ronald Koeman at Barcelona despite only having a brief nine match spell in charge of Helsingborg over the previous four years.
Larsson the player is the ultimate Celtic icon with a status that no-one would dispute. The prospect of tarnishing that status is a huge fear from many Celtic fans but speaking on The Huddle podcast Simon Donnelly turned that argument around suggesting that that concern could mean that Celtic are missing out on the man whose return would instantly raise morale after a bruising season.
I've gone on on record before Lenny got the job the last time, and last week, saying why would that not excite Celtic fans? Why would it not?

I got thrown lack of experience. The guy has had a top career, he has worked under some of the best managers, he is at one of the biggest clubs in the world as a first-team coach.

People are worrying that his legacy being ruined, but look at it on the flip side if he came here and he was a success they would be building a statue outside of Henrik, if they shouldn't already have one of Henrik for what he has achieved at the club. That would excite me as a fan. You have to win of Celtic. Of course there is a risk, but it would excite me.
Yes, exactly what the club needs. Ambition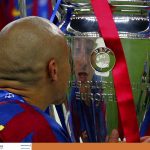 No, look at his MANAGERIAL record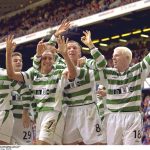 CLICK HERE for Larsson's record in management.