Keith Jackson has claimed that Peter Lawwell is busy plotting Celtic's response to this season's collapse.
Since January the 'race' for 10-in-a-row has effectively been over with Lawwell announcing his retirement while Neil Lennon resigned before February was out.
The claim of a well run club with a successful business model has been shattered with the warning signs delivered by Cluj, Copenhagen and Ferencvaros ignored.
Incoming CEO Dom McKay faces a mammoth task with most fans hoping that his July 1 start date can be brought forward with the role of Lawwell marginalised.
Appointing a manager and almost certainly a Director of Football is essential if the club is to stand a chance of bouncing back next season with a rebuild of the squad a certainty.
Fans would like a clean break with the regime that fell apart this season but in the Daily Record, Jackson writes:
Much of that will depend on the moves being made right now by the club's sugar daddy Dermot Desmond and also the outgoing chief executive Peter Lawwell who will not just be sitting on his hands while counting down the days until he collects his pay-off at the end of his final season.

Far from it, Lawwell will be busy plotting Celtic's response in order to lighten the burden on his successor Dominic McKay who cannot be reasonably expected to rebuild an entire club in the first couple of weeks of July.

Of course, Lawwell's decision making over the last 12 months has gone seriously wonky but, even so, he's got a great deal more right than wrong over his time at the helm so Rangers cannot afford to take Celtic's continued self harming for granted.

Rather, they should be prepared for a significant backlash while crossing their fingers and toes that they are not faced with another rebuild of their own over the coming months.
Should Peter Lawwell step down immediately?
Yes, he has done enough damage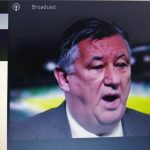 No, we need his experience and judgement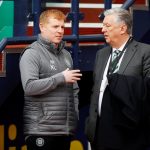 Lawwell has been in place since October 2003 during which time the only UEFA knock-out ties that Celtic have won were against Teplice and Barcelona in his first season in charge. In the 2018/19 season he was paid £3.5m.
Over the nine-in-a-row period Celtic reached the group stage of the Champions League four times with Malmo, Maribor, AEK Athens, Cluj and Ferencvaros accounting for the five failures.
In his only newspaper interview of 2020 Lawwell spoke to Jackson about his hope of having fans inside Celtic Park for a test match before the season started.