Bruce Willis is the latest celebrity Celtic fan, with a little encouragement Gianni Capaldi.
The Motherwell born actor is never slow to wear the colours in his Los Angeles lifestyle where he mixes with the great and good in showbiz.
Willis is on the Hollywood A List and is currently filming A Day to Die with Capaldi when they enjoyed some downtime with the image of Willis with his THE BHOYS hat in hand shared on Instagram.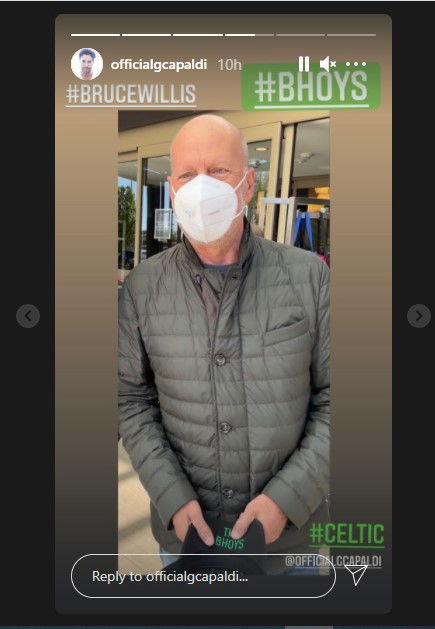 Capaldi has played in Celtic charity matches with Gerard Butler another of the Hollywood names always keen to pull on the hoops and play alongside stars from the recent past.
There are Celtic Supporters Clubs in every state in the USA with exiles always assured of a warm welcome. Although the pandemic has postponed it in 2020 and 2021 the Vegas convention attracts more than 3,000 fans worldwide for a week of Celtic celebrations shared with former players.