Celtic fans are preparing to move on and drop expectations of Eddie Howe taking over as manager.
Over the last week there has been growing speculation, and confidence that the former Bournemouth boss was set to end the search for a new boss.
When the Scottish Cup draw on Sunday sent the hoops to Ibrox it seemed like the timing was right for Howe to come in, raise confidence and see exactly what he was inheriting.
Since The Sun reported face-to-face talks with Dermot Desmond and Dom McKay last week every aspect has been positive with speculation over signing targets and who would make up the backroom staff.
Tonight, however a tweet from Sami Mokbel of the Daily Mail and a report from Sky Sports have sunk expectations that Howe to Celtic is a done deal. Howe No as one fan put it on Twitter.
It is now six weeks since Neil Lennon resigned and just over three months till the first match of next season- a Champions League qualifier that could lead to a £30m payday.
On April 19 Dom McKay will join Celtic to shadow Peter Lawwell, taking over as CEO on July 1.
If Howe is backing off, or the media has been off the scent some quick movement is required with the Season Ticket Renewal campaign essential for all of next season's plans.
Should Celtic offer the manager's job to Eddie Howe
Yes, absolutely. Howe is the perfect fit
No, what has he won?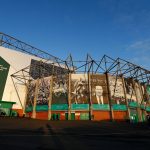 Re: Eddie Howe's move to Celtic. A representative for Howe said: 'There has been significant interest in Eddie from a number of clubs. However, talks of any deal being close are extremely premature. His plan remains to not return to management until the summer at the earliest.'

— Sami Mokbel (@SamiMokbel81_DM) April 7, 2021
I do not enjoy this content

— Paul Trainer (@PaulTrainerPT) April 7, 2021
Did I no want to hear this, @20MinuteTims

— Chas Newkey-Burden (@allthatchas) April 7, 2021
They could have just stopped at premature.

The added bit tells you he is not close to signing anywhere.

Weighing up his options and using Celtic as bait for EPL clubs as expected. Palace or Newcastle in the summer no doubt ??

— Ruaraidh Morrison (@ruaraidh1985) April 7, 2021
Have you got the headline ready for your Scottish edition.
HOWE NO ! HOW NO ?

— iki (@tomamca) April 7, 2021
Well said

— ??????s? ??????s (@ParadisePlaques) April 7, 2021
Only need to look at the latest odds from bookmakers

— Thomas Jerome Newton (@T_J_Newt) April 7, 2021
Stephen McGowan says its done and this other Mail reporter says its not. Both write for the Mail, good way to say they were right ?

— Celticrob (@Celticrob2) April 7, 2021