Fergal Harkin is unlikely to get the Director of Football job at Celtic with Shaun Maloney the new target according to Keith Jackson.
The Daily Record reporter has been on the ball for a number of Celtic stories over the last 18 months but claimed last Monday that Eddie Howe would be announced as manager last week.
Celtic seem to have slipped into panic mode when the former Bournemouth boss called off negotiations to take the job with Ange Posecoglou widely reported as the new target.
Sky Sports have credited Harkin with that move but according to Jackson the Head of Loan Transfers at Manchester City isn't likely to land a role at Celtic Park.
The Daily Record reports:
It's understood Maloney has been lined up for a key strategic role as part of the club's restructuring but the 38-year-old is holding off for as long as his close friend Fergal Harkin remains in contention for the position of director of football.

But we understand, while the Irishman is unlikely to land that job, Maloney has been earmarked to play a major role in Celtic's big shake up.
Yes, utterly toxic, the rebuild starts when he leaves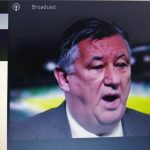 No, we need his experience for the handover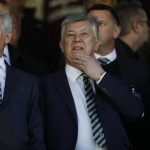 Lawwell will have stepped away from his role as CEO when Belgium's interest in the European Championships comes to an end unless they crash out at the group stage.
Celtic require a massive rebuilding job to begin as soon as possible, with Champions League qualifiers on June 20/21 and 27/28 every day is vital as they chase the £30m income boost that Lawwell has failed to deliver since 2017.
In 2020 Lawwell gave his only newspaper interview to Jackson, expressing his desire to host a July test event ahead of the SPFL season getting underway.