Despite the upbeat headline of Celtic agree compensation fee for Yokohama F. Marinos boss the report from Sky Sports admits that announcing the appointment could take several weeks.
Eight days after it was announced that they were in advanced talks to appoint Ange Postecoglou as manager time is running out for the Australian to be on the ground at Lennoxtown on June 17 when pre-season training resumes.
Deals have to be cut with Postecoglou and his club Yokohama Marinos who have fixtures on June 6, 9 and 13. Celtic also have to apply for a Work Permit and an exemption to the need for a UEFA Pro Licence.
Late on Friday night Sky Sports ran with the headline of compensation being agreed with his club but underneath the details was much less clear.
Addressing the Licence issue, Sky Sports admit:
But formally announcing him as their new boss could be delayed, as the process can take several weeks.
Strangely, they later add:
Personal terms between Celtic and Postecoglou are said to be progressing well and the club are in negotiations with Yokohama over a compensation fee.
Yes, we have to trust the club, they know their job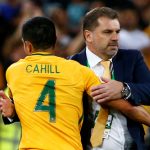 No, the club has lost the plot, demonstrated by this and Lennon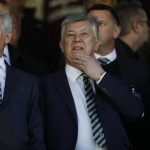 With a 10 day quarantine period needed in Scotland for visitors from Japan it appears highly unlikely that Postecoglou will be making his mark on Day One of pre-season training with the opening Champions League qualifier being played on July 20/21 and 27/28.
I would be SHOCKED if he wasn't in the dugout tomorrow, and it wouldn't surprise me if he stays for one if not both of the team's other cup fixtures this week (6/9 vs. Honda FC, 6/13 vs. Consadole).

The man deserves a proper goodbye from the fans, at the very least. https://t.co/pUxl8riXQC

— Dan Orlowitz (@aishiterutokyo) June 5, 2021
Related posts