Keith Jackson has branded Celtic's move to engage with fan-media as dialling up the cringe-factor and bleating about conspiracies.
Daily Record readers can choose to stick with award-winning Keith and the team from Reach Media or take a look at alternative forms. Many will do both.
The introduction of the internet is causing panic in traditional news outlets- 20 years on from their terror tales about the impact of the Millennium Bug and its consequences.
With the print circulation of the Daily Record down to 84,700 in May 2021 the advances of new media is hitting advertising just as much as the off-the-radar decline in circulation. In October 2005 the Record was selling 454, 427 copies every day. It now takes the Record more than five days to sell the same number of copies that they shifted each day in the heady times of Alex McLeish and Gordon Strachan battling it out at the 'Old Firm'.
Largely without any launch fees, advertising campaigns or outside investment fan media has grown and developed over the last 20 years. People like it, social media spreads the message.
Taking a very different tact from the Mainstream their reach and influence has now been recognised by Celtic. The circulation figures for a number of long running Scottish titles rarely get above 30,000 print copies per day.
Reacting to the threat of competition, Jackson told Daily Record readers:
In their blind rush towards placating the punters ahead of season ticket renewals it was decided to open the doors to 'fan media' for Postecoglou's first day.

Incoming chief executive Dominic McKay may see the business sense in reconnecting with the fan base but he must surely have been regretting it from the moment the first question was asked and the cringe-factor was dialled up to 11.

It's one thing attempting to embrace the future but it's quite another when supporters are stuck in some sort of time warp, bleating about conspiracies that belong in another time and place.
Which Postecoglou and McKay conference did you appreciate most?
Mainstream, all the issues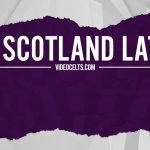 Fan media, what I wanted to ask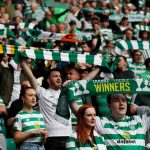 The opening question made a number of allegations about issues with Governance of the Scottish game. At the end it mentioned what happened to Tony Mowbray, perhaps if Ronny Deila and the 2015 Scottish Cup semi-final against Inverness Caley Thistle had been mentioned Jackson may have respected it more?
During the 2020/21 season a number of baffling and inconsistent decisions were made by the Scottish authorities.
In August Celtic had two matches postponed after it emerged that Boli Bolingoli didn't self isolate after a trip to Spain. In February Nathan Patterson and four team-mates were issued with Fixed Penalties while Scotland was in Tier 4, it wasn't until April that Patterson was suspended.
Last season Steven Gerrard's side got through 38 SPFL matches without having a player sent off, against Slavia Prague in the Europa League two players were red carded within 12 minutes of each other. It took until Match 33 of 38 for a penalty to be awarded against the Ibrox side.
As Celtic discovered last season they have no critics greater than their own fan media. If the club isn't performing to expectations the criticism is savage from many sites. Fans seem to appreciate that honesty ahead of sugar coating.
These and many more issues are regularly covered on fan-sites, Jackson may not be a fan of fan sites but they are gaining bigger audiences and a greater slice of advertising revenues.
From his Glasgow office Jackson now faces competition from bloggers in Battlefield and podcasts from Pollok as the digital age allows holidaymakers in Santa Ponsa the same access to audiences as the tired, older, traditional forms of news delivery.
Related posts