Celtic have appealed to UEFA over the issue of Ange Postecoglou not having a coaching Pro Licence.
After being turned down by Eddie Howe on Friday Celtic turned to the Yokohama Marinos boss to solve their three month plus search for a new manager.
Postecoglou appears to have made no effort to get the coaching qualification but at the age of 55 it seems that he might get the chance to coach in Europe following a brief spell in the Greek Third Division in 2008 before the regulations were brought in.
Exceptions can be made but other coaches from further afield such as Jesse Marsch have gone out of their way to obtain the qualifications to open the door to coaching in Europe.
Video Celtic revealed the issue of the Pro Licence on Saturday afternoon with The Sun reporting:
Celtic have now appealed — arguing Postecoglou's 25 years' experience should see him granted an exemption. But a Uefa spokesperson revealed it could be a lengthy process, leaving the Yokohama F Marinos boss in limbo.

A Uefa spokesperson said: "Mr Postecoglou does not currently hold the Uefa Pro Licence. A recognition of competence procedure has been initiated. The process could take several weeks. We don't have any further information to provide at this stage."
Should Ange Postecoglou be offered the Celtic job?
Yes, we have to trust the club, they know their job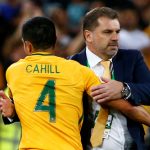 No, the club has lost the plot, demonstrated by this and Lennon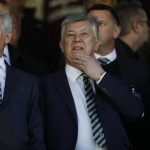 Celtic players return for pre-season training on June 17. Almost the whole of UEFA will be on European Championship business over the next month with the competition spread across 11 venues.
It looks like the club will have to decide whether to try and complete a deal with Marinos and Postecoflou and hope to get the licence on appeal or bin the current negotiations and turn their attention to a different candidate.