Douglas Park has made a desperate plea to find at least 10,000 Gullibles willing to invest £500 into Ibrox by the end of next week.
Over the course of the season just finished a number of mystery investors have stepped forward to pump money into the club and get raid in shares which are then further diluted every passing share issue.
A total of £6.5m is needed with those funds earmarked for 'infrastructure programmes'. Since whizz kid Ross Wilson became Director of Football the biggest transfer fee that he has brought in was the £195,852 that Hull City paid for former Hamilton starlet Greg Docherty in August 2020.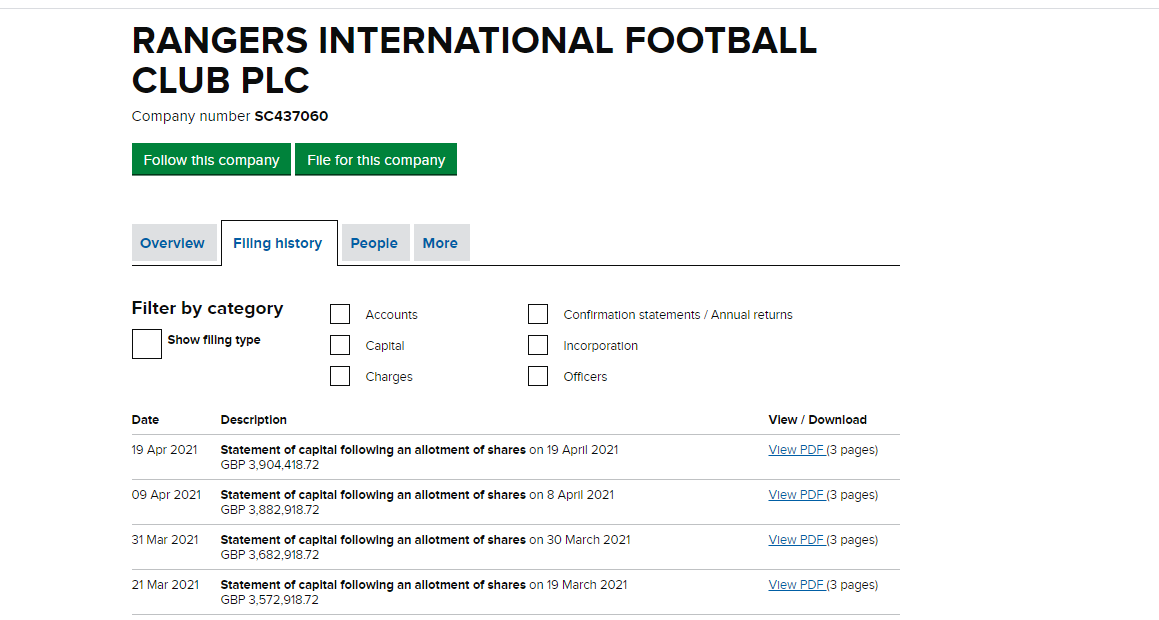 It seems that the flow of wealthy blue-noses has dried up with Park going over the head of Club 1872 for more money out of fans who have just renewed their Season Tickets and subscribed to the pointless MyGers scheme.
This morning the club stated:
The shares will be issued by Rangers International Football Club plc (the "Company") and provide subscribers with the same rights as the current owners, including voting rights on a one-vote-per-share basis and the right to attend the AGM.

Douglas Park, Chairman said: "Rangers has been here for 150 years and it's vital that we future-proof the next 150 years. The club has to be put in the best possible position and, by widening the ownership to a broader base of like minded supporters and shareholders, we feel it helps put the club on an even stronger footing going forward."

Managing Director, Stewart Robertson added: "Funds raised will be applied to projects designed to accelerate the financial sustainability of Rangers Football Club, including investing in the new Edmiston House multi-purpose venue, developments at Ibrox Stadium, the acceleration of Rangers' digital transformation strategy and the club's international expansion.

"As a club, we will continue to drive our brand in the European and international arenas. We are indebted to our fan base both domestically and across the globe and know they are the foundation of all our future developments."
Yesterday the club lost another round in their legal battle with Sports Direct as they await the full bill for breaking the 2017 matching rights contract signed with Mike Ashley's firm.
CLICK HERE to pre-register, maximum investment is £100,000, the minimum is £500.