Celtic fans generally welcomed news that Shaun Maloney could return to the club but were left puzzled over what a 'key strategic role' might involve.
After the dramas of the last week the role earmarked for the former striker and Reserve teach coach is left undefined by Keith Jackson.
Moves seem well underway to appoint Ange Postecoglou as manager which leaves a very obvious need for a Director of Football/Sporting Director to help assemble a squad of players. Earlier this year Nick Hammond quit Celtic as Head of Football Operations with Peter Lawwell retiring from his role as CEO at the end of this month.
At the end of next week Belgium kick off their European Championship campaign against Russia with Maloney a key part of the coaching team assembled by Roberto Martinez. Their involvement could last the best part of a month.
According to the report Maloney doesn't want to be in contention with his pal Fergal Harkin with the Manchester City man in the running for the DoF role. Not so according to Jackson's piece.
The muddied waters at Celtic seem to have been rumbled up again with supporters completely in the dark about where all of the jigsaw pieces fit in with Dom McKay replacing Lawwell in 30 days time.
Should Ange Postecoglou be offered the Celtic job?
Yes, we have to trust the club, they know their job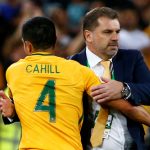 No, the club has lost the plot, demonstrated by this and Lennon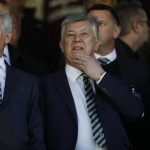 In 2020 Lawwell's only newspaper interview was with Jackson in the Daily Record.
EXCLUSIVE! Shaun Maloney lined up by Celtic as part of summer rebuild | @tedermeatballs https://t.co/4OflJkNTQS pic.twitter.com/JTO9Z4E9dZ

— Daily Record Sport (@Record_Sport) May 31, 2021
Bit more like it!

— CRCH ????????????? (@FKickboxer) May 31, 2021
He got offered the Job along with Kennedy no Martinez involved and he flatly turned it down FACT. So I done believe this story End of

— The GSM (@1clubsince1888) May 31, 2021
This makes no sense

— David Gallacher (@dave311009) May 31, 2021
Somebody new everyday ?

— Tricia?? (@TRICIA_67) May 31, 2021
I pray to good this link is Martinez / Maloney ?

— ??????s? ??????s (@ParadisePlaques) May 31, 2021
You also told us Craig Whyte was a billionaire ?

— Longshaw (@youhavingalaugh) May 31, 2021
Is he going to assist "nailed on" Eddie Howe?
Oh dear! Accurate as ever.

— Gordon Ross (@ClearBlueAir) May 31, 2021
You could see the sense in making a move for him months ago. You could see Celtic making a move for him now as he'll be tied up and unavailable for the next month

— Steven Clark (@hotbaws1) June 1, 2021
thats one of the most poorly written articles ive ever seen, doesn't even make sense.

— Jim Clark (@JimClar71156863) May 31, 2021
Is this in English ? ? pic.twitter.com/MzJOi7vJoC

— DM (@dean__moriarty) May 31, 2021
Gonnae no get my hopes up

— thomas? (@thomascfc_) May 31, 2021