The likely appointment of Gordon Strachan appears to have split the Celtic support.
Regular media appearances defending every aspect of the club that employs his two sons, Gavin and Craig, appeals to a lot of fans who recall his side twice reaching the last 16 of the Champions League.
Other fans take note of his criticism of any conflicting view to the fact that Celtic have had an utterly disastrous season that many fans were predicting from November or earlier. To date the club hierarchy have done very to remedy that with just a new in-coming manager that hasn't worked in Europe for more than a decade.
A year ago Alan Nixon exclusively revealed the arrival of Gavin Strachan, last night he broke the news about Gordon in The Sun.
Turning to a 'safe pair of hands' to take things forward didn't end well for Neil Lennon, having backed the board throughout the last 12 months it is difficult to see what new ideas and direction Gordon can bring on board with his two sons already in key roles.
Gavin has been first team coach for a year, clearly not at the request of Lennon. Behind the scenes Craig has been employed by Celtic for 14 years and is currently Senior European and UK scout.
Father's Day is a time for families, one Dad in particular looks like further cementing his status by securing the future of two sons whose positive contribution to Celtic is very difficult to establish.
I get that Gordon Strachan did well for us whilst he was in charge with us – but that was 12-15 years ago now. No way fans can accept the appointment of him being in a senior role. Jobs for the boys nonsense

— Murray (@DMMacdonald96) June 19, 2021
Nepotism gone mad = Gordon Strachan and his 2 sons (+ Kennedy).
This is Lennon mark 2! https://t.co/w4dBvGd8rd

— Brian McNally (@McNallyMirror) June 20, 2021
This is a ridiculous idea! How many Strachan's would be employed at Celtic if this comes to pass?

They'll replace Hoopy the Huddle Hound with the Strachan family dog next. ? @CelticFC https://t.co/YVh0A6HqfZ

— Sean Clarke (@SeanClaAuthor) June 19, 2021
Should Celtic appoint Gordon Strachan as Technical Director
Yes, a far sighted, enlightened choice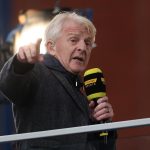 No way, this is wrong in so many ways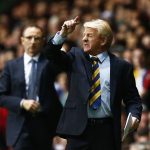 A lot of people defending the idea are saying he's a 'Celtic man' and he 'gets the club' as if that's the only prerequisite for the job. Neil Lennon also 'got the club' didn't he? If a Celtic man is the best candidate for the job, brilliant, but this feels like jobs for the boys

— Dougs Walker (@D_M_Walker91) June 20, 2021
I really don't think they do know how it will be received. My impression is that they think Strachan is regarded as some sort of Celtic great and he'll be welcomed with open arms – just like they thought Lennon would be. It's going to be a grim season.

— Angus (@gibsona07) June 19, 2021
They are winging it…..Took them till June 2021 to (allegedly) appoint Gordon Strachan as DOF when the guy has been sitting in the gantry past year for Celtic TV ?

— James (@JamesC30) June 19, 2021
Why does everybody have something against anyone previously that has been at the club ?

— lawman (@Jimmilaw) June 20, 2021