Charlie Nicholas kicked up an unexpected Twitter storm when he questioned the suitability of Stan Petrov being picked by BT Sport to analyse Celtic's Europa League tie against Real Betis.
With Neil Lennon and Chris Sutton refused entry to Ibrox BT Sport had to move quickly to put on a show from London with another of Celtic's Seville side from 2003 on hand to share his thoughts with John Hartson in the stadium as co-commentator.
Nicholas only came to Twitter in August but with over 700 replies in 10 hours to his tweet he might just have stumbled into a growth market even if it was mostly hostile to the former Aberdeen striker.
After being dumped by Sky Sports in the summer of 2020 a weekly column in the Daily Express seems to be Nicholas' only media work.
In contrast Petrov has appeared on Sky Sports and BT Sport fairly regularly and as recently as Saturday was part of the Celtic TV team for the home win against Ross County.
When the Bulgarian did leave Celtic in 2006 for Aston Villa there was some hostility but with hindsight six solid seasons service as a key part of Martin O'Neill's squad and a trebling of the transfer fee has earned Stan the Man more respect than Nicholas can ever hope for from Celtic fans.
Who is best placed to analyse Celtic matches on telly?
Lifelong fan, from Glasgow, diehard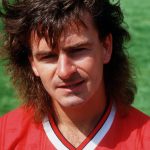 Part of a fantastic side, knows the modern game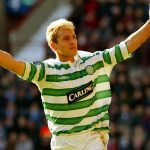 Why is Stiliyan Petrov doing the @CelticFC game??

He knows nothing about this new hoops team! They need to get someone who is in the know with Celtic nowadays, who can give good insight on this team.

— Charlie Nicholas (@CharNicholas10) September 16, 2021
Like anyone at Skysports does?

— Richard McGinley (@Richiestoke) September 16, 2021
Summed it up perfectly mate. Well said

— HH (@borucsflag) September 16, 2021
Know its got a blue tick and all that, but surely this is a parody account? He didn't actually say that. Even he wouldn't hit out wae that. Surely.

— Seanbhoy (@SeanDiver6) September 16, 2021
— Euan (@euan_kelly) September 16, 2021
Found it . Charlie, sitting there thinking https://t.co/97WKSgTTKZ

— Joe Fae Glesga (@joe_yer99) September 16, 2021
I was just sitting there thinking…….. pic.twitter.com/t2qdUO0Z2y

— Ryan (@Ryan91610449) September 16, 2021
He was at the league game on Sat Charles covering the game. Hes a top class Celtic legend imo, and can more than share his opinions on this current team. You however…..not so much.

— Kolo (@kev14cfc) September 16, 2021
You auditioning for a Talksport spot. Always good to see Stan on in support of the hoops even if his knowledge of current team wasn't up to scratch plus I believe he was drafted in at last minute

— James Lafferty (@weejamito) September 16, 2021