BBC Scotland has finally admitted to the latest victory for Sports Direct in their long-running battle with Sevco.
When Dave King ended the contract with Mike Ashley's firm in June 2017 all of the Scottish media fell in line until it was revealed in November that it had cost the club £3m to end the seven year contract and replace it with a fresh deal.
In 2019 the South African businessman switched kit supplier to Hummel but court action from Sports Direct meant that kit sales didn't start until September. Plagued by disputes Hummel cancelled their world record deal with 12 months still to run on their three year deal.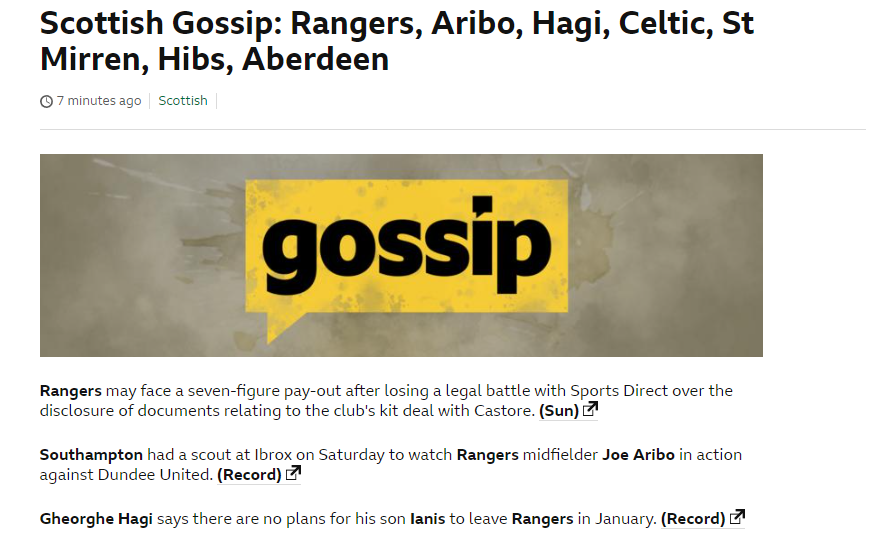 The seven figure pay-out could well be eight figures (more than £9,999,999)
On December 3 a High County hearing revealed that Sports Direct were entitled to view the new world-record contract with Castore Sport which will allow Ashley's firm to make a fair claim for lost revenue, damages and legal costs.
It seems that a final ruling will be given in June unless the Ibrox club decide to settle out of court to save some face.
CLICK HERE for full High Court ruling.
CLICK HERE for BBC Gossip.