The golf reporter for the Manchester based Guardian seems to have an unhealthy obsession with any matters relating to Celtic. 
Yesterday the SFA handed Paul McGinn, the grandson of their former President, a two match suspension for calling John Beaton inept for his performance at the League Cup Final defeat from Celtic. 
The Hibs defender was referencing a late penalty claim for his side while ignoring, like Beaton did, McGinn pulling and kicking the heel of Greg Taylor at a first half corner. 
Why the two match suspension is troubling Ewan Murray is harder to understand. With a new golf season about to get underway following the preparations of the world's top players and the emerging Brit's is probably of more value to Guardian readers. 
He should have followed the lead of the Celtic chairman and cast aspersions on a referee before the game. Untouchable if you do that, seemingly. https://t.co/x4EEQJBZ02

— Ewan Murray (@mrewanmurray) January 13, 2022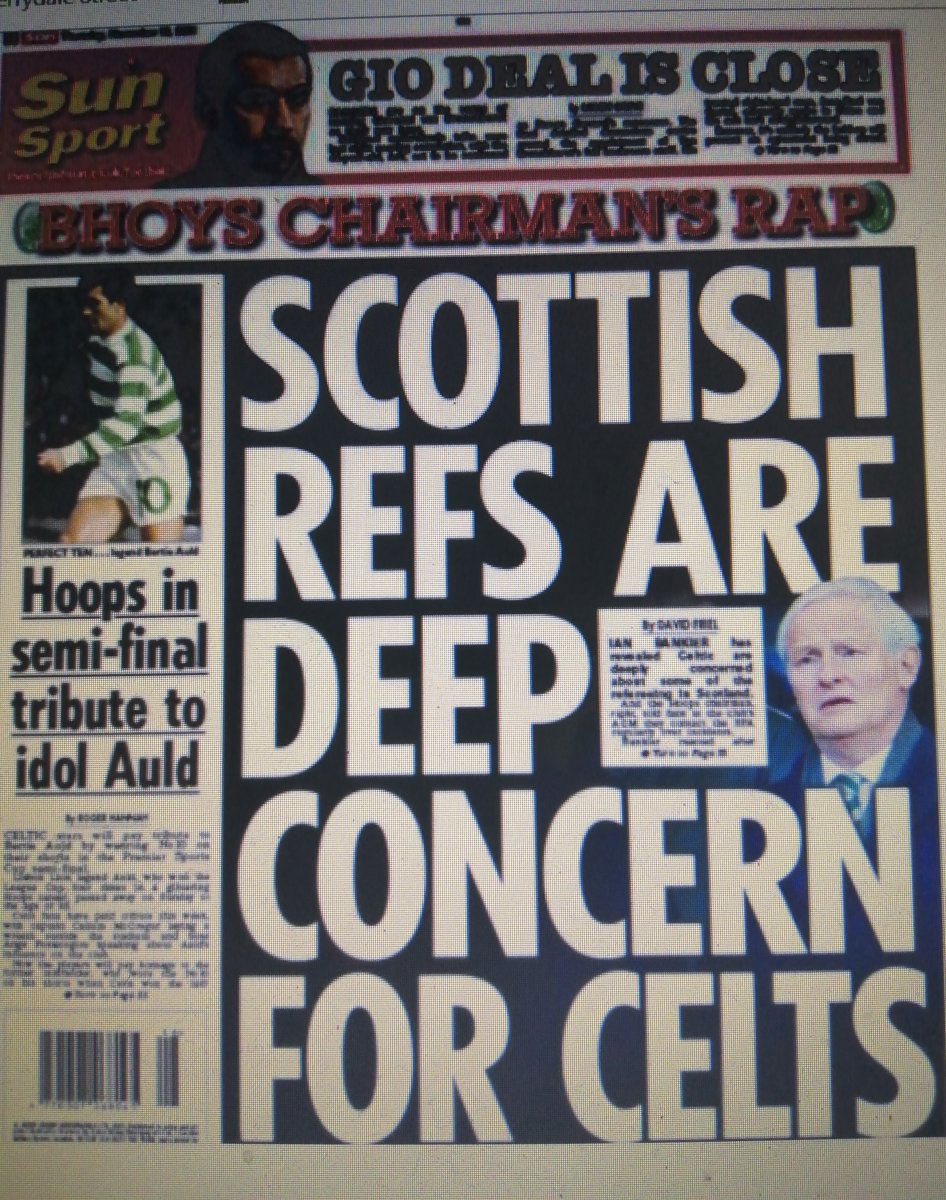 At the Celtic AGM in November Ian Bankier was forced into claiming that the club had deep concern over Scottish referees. 
After trying to move questioning on he was asked about Cameron Carter-Vickers being booked while being grounded and kicked by Chris Kane. 
Nick Walsh was the referee in the October 23 SPFL match against St Johnstone, the AGM was in the week before Walsh took charge of the League Cup semi-final between the two clubs on November 20. 
It seems that 12 clubs being able to use five substitutes mainly benefits the two clubs at the top of the SPFL Premiership.
Apart from the fact this is to the massive benefit of the two biggest clubs… they absolutely shouldn't be changing the rules mid-season. Strange stuff. https://t.co/ctyalDAIdG

— Ewan Murray (@mrewanmurray) January 13, 2022
Celtic were the only Premiership club not to take a 20-year interest free Government loan but that didn't stop Murray lumping them in with others in a random Scottish football rant.
On a linked theme: I'm uncomfortable with Scottish football claiming more government money. Rangers have just sold a player for £10m+, Celtic are still spending millions, Hibs are buying a Norwegian teenager for £300,000. Season tickets and television deals remain intact.

— Ewan Murray (@mrewanmurray) January 5, 2022
I agree. They were both odd signings. Development players from a club relegated to League 1.

— Ewan Murray (@mrewanmurray) January 7, 2022
I am chuckling at the Celtic fans on here… advocating or revelling in the SPFL's behaviour of recent months. We are one disputed penalty away from the same people breaking the internet.

— Ewan Murray (@mrewanmurray) June 15, 2020