Celtic could be playing SPFL Premiership matches in England if the Scottish Government insist on a cap of 500 fans per match. 
In 12 days time Celtic host Hibs in the first match of 2022 but no tickets are on sale for the match with hospitality packages also off the menu. 
Following the signing of three players from the J-League Celtic could have expected to sell out any tickets remaining for the match which was scheduled for December 19. 
While Scottish matches are limited to crowds of 500 it is business as usual across the border with many full-houses reported over the busy festive period. 
Clubs will need to wait until next week for news from the Scottish Government, in the meantime The Sun reports: 
PREMIERSHIP clubs could explore playing league games OUTSIDE Scotland – should crowd restrictions continue long-term.

SRU chiefs are looking into moving the Six Nations clash with England on February 5 to Newcastle if the Scottish Government's 500-fan limit remains at Murrayfield.

And SunSport can reveal rugby's cross-border proposal is being closely monitored by senior officials within Scottish football.

First Minister Nicola Sturgeon has refused to give any assurances that the 500-fan limit will be lifted after January 17. 

Clubs stand to lose fortunes if they are forced to play games in near-empty stadiums over the next few months. 

English grounds remain full to capacity, leading to further frustration for clubs across all four Scottish divisions.

And it's understood the prospect of following rugby by moving some Premiership matches to the north of England has been floated.

It would be a historic move, as a Scottish top flight match has never been played outwith the country.
Should Celtic switch matches to England to play in front of crowds?
YES, drastic but I can see it happening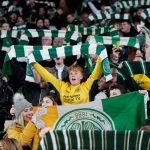 No, do as we're told, even if only 500 watching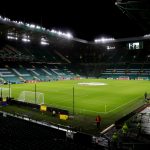 EPL clubs are unlikely to welcome extra matches being played on their pitches during January but Middlesbrough, Sunderland and Carlisle might be happy to rent out their grounds. 
Celtic have matches against Hibs and Alloan coming up, after that they could request postponements of their next three matches due to international commitments.