Celtic fans are warming to the need for an archway at Sunday's Glasgow Derby. 
Any aliens looking in at Ibrox at the start of the month were bombarded with the Old Firm message at every turn. 
As the two teams emerged from the tunnel for kick-off they went through a state-of-the-art cardboard archway bearing THE OLD FIRM logo with the archway dumped in the bin the morning after Celtic's win. 
Although that archway was greeted with derision by thousands of fans there has been suggestions that Celtic should come up with their own archway with SPFL sponsors cinch a popular theme for the project. 
Should Celtic create a cinch archway for Sunday's match?
Yes, just for the banter, obviously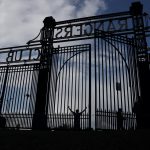 No, show solidarity with our O** F** friends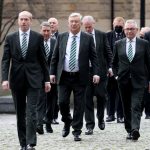 Can any of the great creative minds out there come up with a better archway? pic.twitter.com/e1Lae1SPIn

— Joe McHugh (@videocelts) April 25, 2022
Wee idea for game at weekend ???? @CelticFC pic.twitter.com/a3floluUwg

— Chrissyboy (@COYBIGCMONHOOPS) April 24, 2022