Over on Follow Follow a period of mourning and extreme self-pity is underway.
On Saturday afternoon one loyal bear kicked off a thread titled Where Did It All Go Wrong which is a right good read after your team has won 7-0 to go nine points in front at the top of the SPFL Premiership.
Everyone, anyone comes in for blame from the players through the management to the boardroom with MD Stewart Robertson and transfer guru Ross Wilson coming in for most blame.
According to one well-known-member the rot set in last March when Mister Gerrard was belly-sliding across the home dressing room in front of a portrait of Her Majesty.
Within 48 hours the mob was trashing George Square as they celebrated their first ever trophy win, little did they realise that with fans back in stadiums the old norm would return quicker than they could have imagined.
CLICK HERE to enjoy the Follow Follow thread.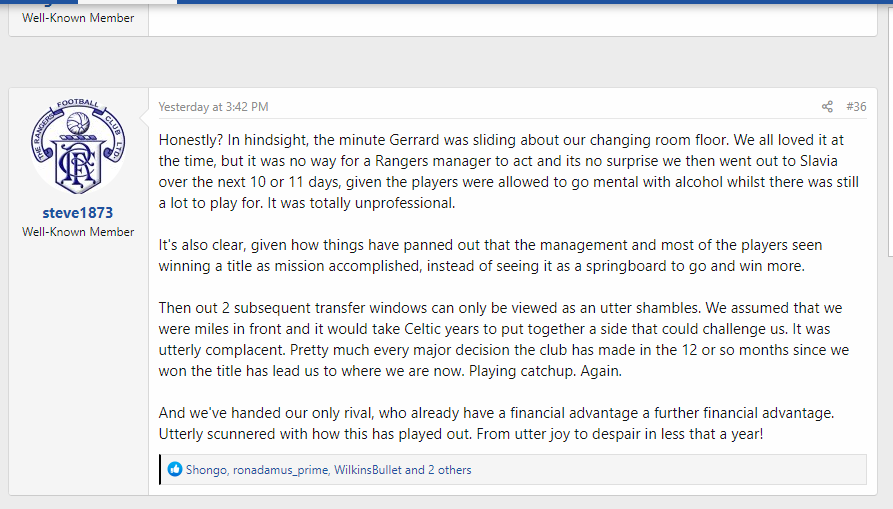 Yesterday Mister Gerrard was watching Aston Villa get pumped 4-0 at home from Spurs, their fourth successive defeat.