BBC Scotland just can't resist a story that makes the Ibrox Tribute Act appear big time. 
So much so that Saturday's moonbeam about Alfredo Morelos joining Sevilla has resurfaced again today!
On Saturday obscure Spanish publisher Fichajes were deemed to have the biggest story of the day, this morning the lads at the state broadcaster have gone for the same story in The Sun (Sevilla swoop for Morelos).
The substance of the Sevilla story is a PR piece by Betfair in which they pin the tail on the donkey over where Morelos will be playing next season. 
With a place assured in the Champions League group stage for next season it is safe to assume that Sevilla will have their sights set higher than someone that has never scored 20 goals in a season after five attempts in the SPFL. 
In January Morelos can sign a pre-contract agreement to quit Ibrox, as can Ryan Kent, Joe Aribo, Ryan Jack and Filip Helander but that's not the type of story that BBC Scotland would want to share. 
CLICK HERE for today's BBC gossip.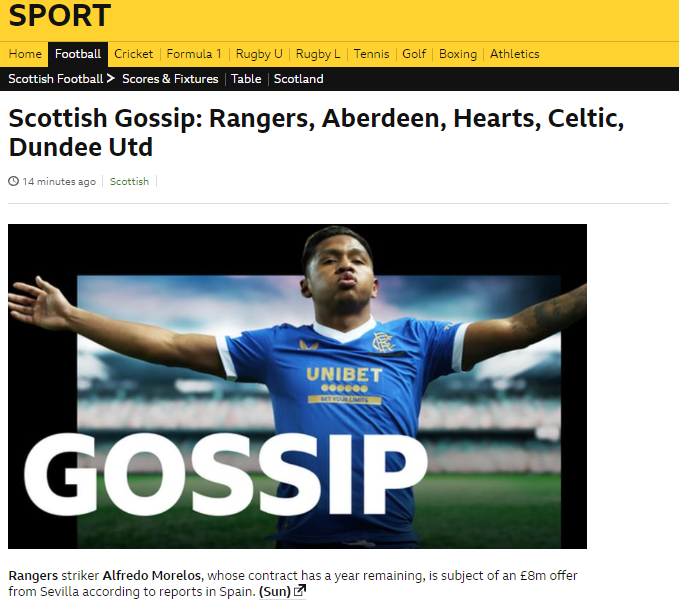 On Saturday morning, June 18, BBC Scotland were pushing a similar yarn from obscure Spanish publisher, Fichajes