Despite speculation of interest from other clubs, including Atletico Madrid, Josip Juranovic features heavily in Celtic's latest Adidas advert. 
A new range of training wear will be in the shops from July 7 with most eyes on the players that will be getting put through their paces by Ange Postecoglou. 
Last August Celtic signed Juranovic from Legia Warsaw on a five year contract. Outstanding form for his club has continued at international level with Croatia finishing the season with Nations League victories away to Denmark and France. 
The video looks like it was shot at the end of last season, if there was a serious threat of Juranovic leaving some quick editing could have airbrushed him out the picture.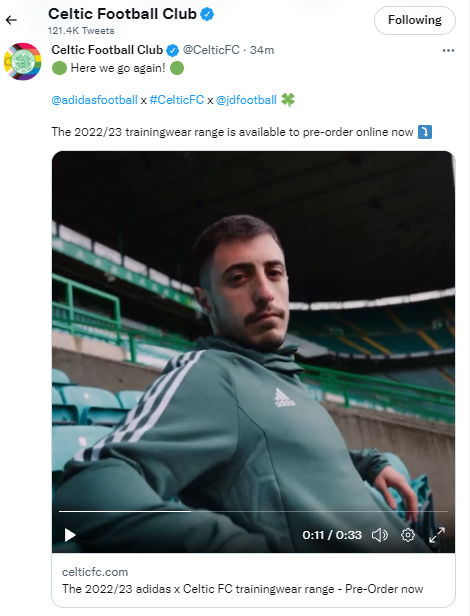 Every player and every club has a price, Juranovic seems perfectly happy at Celtic but playing in the Champions League and World Cup Finals over the next six months could bring him some very serious attention. 
January could be a very testing month but after rebuilding the squad on the back of selling Kris Ajer and Odsonne Edouard it looks like the new crop of players may be just as valuable as the Quadruple Treble squad.