Alexandro Bernabei appears to have checked in at an airport to complete his move to Celtic. 
A variety of sources have reported that Celtic and Lanus have agreed terms on a transfer with much of the drama being played out on social media. 
On Tuesday videos appeared of Bernabei saying his farewell to players and staff at Lanus with today's chapter switching to the airport with the defender sharing a three picture story on his Instagram account.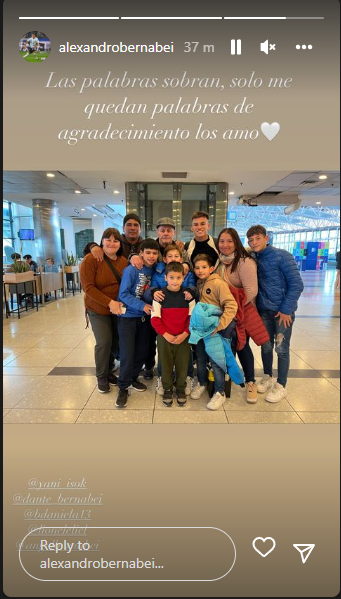 Translate: 
the words are left over, I only have left words of thanks I love you 
Celtic have never had an Argentinian player but with Ange Postecoglou integrating three players from Japan effectively in mid-season settling in to a new environment shouldn't be too much of a problem. 
Side-stepping around a possible two match suspension can be achieved by putting the signing back to July 1, after that the 21-year-old can join Celtic in Austria for extensive training sessions while getting to know his new team-mates. 
Greg Taylor was virtually unchallenged at left-back in the second half of the season Bernabei looks like providing invaluable competition and cover. 
CLICK HERE for Instagram story.