Tensions were sky high when Follow Follow decided to chop their first Transfer Window Thread as fans rounded on each other over the complete lack of activity, in and out. 
Various significant dates came and went, the official Opening of the Transfer Window, the first day of pre-season training, the flight to Portugal and nothing concrete to go on other than rumours that new signing John Souttar was injured. 
The slow release of information about Joe Aribo kept quiet the fact that the midfielder wasn't with the squad in Portugal. 
He had turned down a contract- no he hasn't, he is in talks over a £10m move to Southampton- no £6m according to Fabrizio Romano. 
With Selik quick to do business, Selik away taps out on the streets and that big Australian back in the news things have got just too heated for the loyal bears sitting over their keyboards waiting on the next Amad Diallo or Aaron Ramsey to arrive.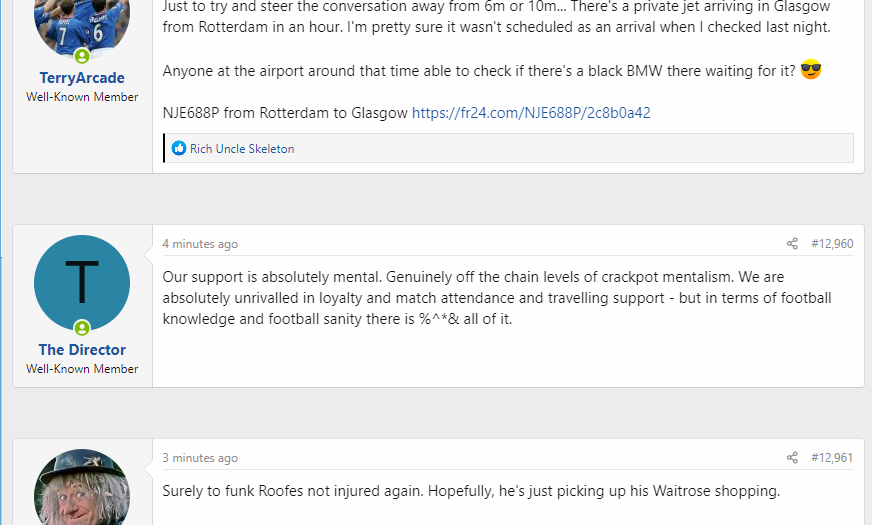 Come Saturday when they discover that Alfredo Morelos and Kemar Roofe are still injured things could really take off. And just over three weeks away from another Malmo in the Champions Leaue Third Round ties. 
CLICK HERE to enjoy the madness.