Chris Sutton believes that Celtic should turn to Moldova for inspiration in the Champions League. 
In less than a month Ange Postecoglou's side will be underway in UEFA's elite tournament following a five year break. 
While the Australian has halted a sharp decline in Celtic's form going in among the biggest and best clubs in the business is a completely different story with the elite clubs appearing to get stronger every season. 
From the quarter-finals onwards it seems to be almost a closed shop with the same names appearing every year but there is still scope for shocks in the group stages of the competition. 
Barcelona, AC Milan, Manchester United and Juventus have all lost in the group stage at Celtic Park with inferior players rising to the challenge, inspired by the backing of 60,000 supporters. 
Looking at what Postecoglou's side can realistically aspire towards, Sutton told the Daily Record: 
I'm fully aware of the financial gulf within the Champions League. It's tough. You can't really expect anything against these teams. 

But you can get in there and you can take scalps. Make special moments. Look at Sherif Tiraspol. Real Madrid won the tournament last year, but the Moldovans beat them in the group stages in the Bernabeu. 

That's what it's all about. Even if it's too tough to progress overall, you can still make ripples and make a mark. Have nights that players and fans will always remember. 
How will Celtic get on in the Champions League?
0-3 points- this is going to be very tough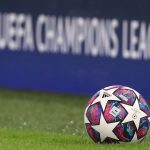 4-6 points- we will do all right, surprise a few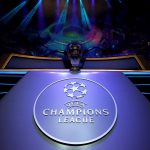 7 points on more- in Ange we trust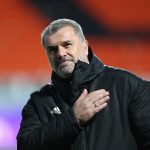 After getting through four qualifying rounds Sherif won at home to Shakhtar Donetsk then away to Real in the Spanish capital. 
Real and Inter Milan eventually topped the group but with seven points Sherif dropped into the Europa League with the sort of campaign that most Celtic fans would be delighted with.