On Monday's Zoom call Connor Goldson hit out at social media criticism of John Soutar following his debut away to Livingston on Saturday. 
After last night's defeat to Union SG the former Shrewsbury and Brighton star should steer well clear of Twitter, Facebook, vloggers and fan-media. 
If he cares to take a look in he will see the most savage abuse of everyone at the club starting from the management team and going all the way downwards. 
Last season's run to the final of the Europa League saved van Bronckhorst from scrutiny over chucking away a six point lead at the top of the SPFL table.  
Between January and May the Dutchman oversaw a 10 point swing to a manager that most Ibrox fans predicted would be gone before Christmas.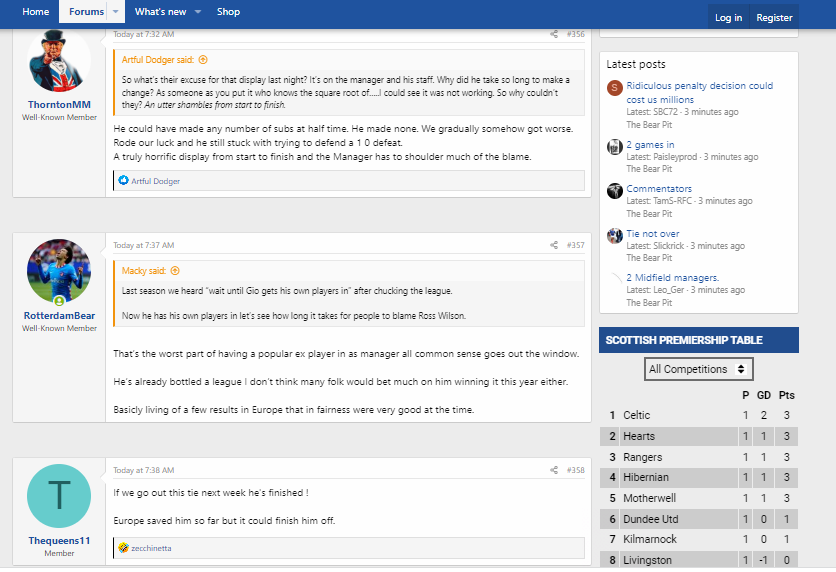 If van Bronckhorst fails to reach the group stage of the Champions League last season's results will be revisited, dropped points from winning positions to Aberdeen, Motherwell and Ross County while losing home and away to Celtic are still fresh in the mind. 
On last night's evidence the Imaginative Signing Policy leaves a lot to be desired, if Antonio Colak fails to score by half-time on Saturday against Kilmarnock the Malmo hero will know all about the wrath of angry bears.