When Marian Shved left Celtic a year ago barely anyone noticed, there was no clamour for the winger to be given a fresh start under Ange Postecoglou.
A week today the Ukrainian winger poses a very real threat to Celtic's progress in Europe this season.
While the hoops were giving it heart and soul against Real Madrid barely believable news was coming through from Germany. Not only were Shakhtar Donetsk leading, pegged back then hammering RB Leipzig but Shved was the tormentor in chief! Scoring twice. In just his second appearance for the club.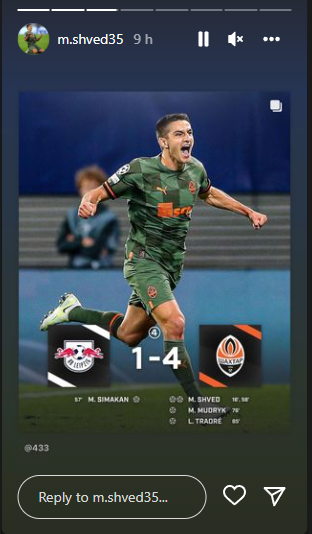 Football has a particularly warped sense of humour when it comes to former players, Harald Battbakk scored twice for Rosenborg to sink Martin O'Neill's side in 2001 soon after his eventful Celtic career was ended. That outcome was depressingly inevitable.
Shved's first goal was a complete howler from the Leipzig goalkeeper but they all count, just like the second which took a heavy deflection. 
Last night in Leipzig Shved's goal double contributed towards his Man of the Match award. No Celtic player in 20 years of competing has scored twice away from home in the Champions League. During that period Celtic have had two wins on the road.
Jack Hendry and Boli Bolingoli played in the Champions League last season, now Shved has joined that list with a very direct threat.
In season 2019/20 he made brief substitute appearances- against Nomme Kalju, Ross County and Clyde totalling less than 45 minutes.
Before next Wednesday's match in Warsaw the 25-year-old will be getting the same treatment that Luka Modric and Vinicius Junior were getting ahead of last night's clash with Real Madrid.
Two away wins is an unusual start to a Champions League group, if Celtic are to progress in the Champions League they must take at least a point from Warsaw next week.
CLICK HERE for Shved's Instagram story.
CLICK HERE for Shved's Soccerway profile.