John Lundstram has given a bizarre interview claiming that Celtic aren't mentioned among his Ibrox team-mates.
And that the four point gap, now reduced to one, between the two Glasgow clubs has nothing to do with Ange Postecoglou's side!
It seems like bizarre behaviour, as if the English midfielder is trying too hard to downplay a very obvious issue about the city clubs that have shared the last three SPFL Premiership titles.
After scoring today against Aberdeen Lundstram was put up to speak to the media with The Sun suggesting that with the gap down to just one point the pressure was on Celtic to respond with full points from Sunday's match at Livingston:
Celtic have never been spoken about. Not once in our dressing room.

We don't need to speak about Celtic. When we're not playing Celtic there's no need for us to speak about them.

We're four points behind Celtic off our own back – nothing to do with Celtic. They beat us 4-0 away from home because we didn't perform. It's on us – it's nothing to do with them.
That looks like five mentions in 72 words for the team that isn't mentioned among Lundstram's team-mates.
Should Celtic go with the Souness Super Stadium plan?
Yes, we need change, this is the way ahead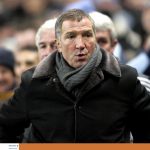 No, not a chance, time for Souness to retire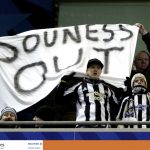 With the Champions League concluding in midweek both clubs will have three SPFL matches before the World Cup break.
When the season resumes on December 17 the clock will be ticking down to a match on January 2 against a club that a certain midfielder doesn't want to mention.