Soon after 9am a decent story broke across the internet- but not for anyone relying on BBC Scotland for football news.
In the middle of a five week break an O** F*** story was welcomed by the Daily Record, Sun the Express and others even if news of a £1.7m legal bill could take another chunk out of Michael Beale's transfer war-chest.
Just like the recent £9.5m claim from Hummel/Elite the state broadcaster decided to bury the news with just a token reference in the Gossip round up among various tales of Beale Mania.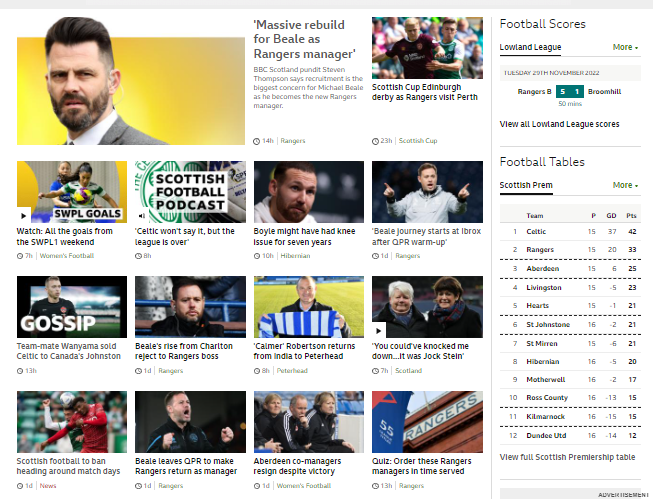 BBC Scotland did have plenty of great content led by Steven Thompson's thoughts on Beale, tellingly it is a while since any commercial operation sought out the views of the former Ibrox ace.
Fifteen stories make it onto the home page including three relating to woman's football. Trying to push the great lie they also have a fun quiz on Rangers managers illustrated by an image showing two 5'ss.
CLICK HERE for more fantastic content from the state broadcaster.