Graeme Souness has claimed that Celtic have got away with some very interesting decisions since VAR was introduced to Scottish football.
That viewpoint will come as a shock to Celtic supporters who have watched ridiculous penalties awarded against their side in successive home matches against Dundee United and Ross County while they were denied a penalty away to Hearts when Michael Smith raised his arm to block a pass from James Forrest.
Away to Motherwell a 'goal' from Jota was disallowed for offside with a distant, inconclusive image used to validate the decision, 36 hours after the match the SFA announced that there had been a camera malfunction during the match.
Listening to Sportsound this afternoon, The Sun reports Souness saying:
They [Rangers] have lost the games against Celtic which puts them [Celtic] in a very good position. But they [Celtic] have got away with a couple of very interesting VAR decisions. It could have been a very different story if they had gone against them.
Discussing the operation of VAR and the understanding that referees have of the game, he added: 
Referees can't do that and a referee will tell you every single rule that's in the rule book from the first page to the very last page but there's too many grey areas that they don't understand. They need help from ex-pro's. They need help getting more decisions right.

Those numbers there [on penalties] tell you there was something drastically wrong before in Scottish football or something is drastically wrong now in Scottish football.

The reality is, it comes back to the guy sitting in the control room wherever VAR may be stationed here in Scotland, making bad calls."
Should the Celtic board publicly call for a full explanation on VAR to date?
No, we have to trust that teething troubles will be resolved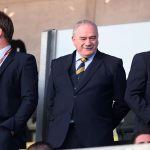 Yes, with VAR comes accountability and transparency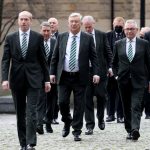 It seems that no-one on BBC Scotland was prepared to ask Souness to pick out the VAR decisions that Celtic got away with, they were happy to put the idea out there are just leave it at that.
This season Celtic have had four penalties awarded against them and just one in their favour despite routinely having more than 60% possession in most matches. Celtic have a goal difference of  50-13 with four of the goals lost coming from the five fixtures with VAR operational.
Most weekends Souness covers EPL matches for Sky Sports, he never appears in their coverage of SPFL games, on a Monday morning he joins Jim White on Tal;kSPORT.