Ian Maxwell has claimed VAR is working well and doing what it is supposed to be doing.
That will come as a shock to Ange Postecoglou and Celtic fans who have watched four penalties awarded against the hoops in five matches, had a clear penalty denied away to Hearts and a questionable explanation given for a 'goal' by Jota disallowed away to Motherwell.
The Jota incident forced the SFA into making a statement but that failed to clear up anything with the statement mentioning 'the Celtic player had received the ball in an offside position'. As the lowest rank of referee knows offside is decided when the ball is played, not received.
In the week before VAR was introduced there was a media blitz about how much the SFA had learned from elsewhere but the frequency of penalties being awarded has risen dramatically over the last five matches.
Speaking to BBC Scotland, Maxwell said:
It's working, it's doing what it's supposed to be doing. We had a call with Premiership managers and chief executives yesterday and showed them the statistics, showed them the improvement that it's having in terms of decisions.

What we are actually finding is that we are spending more time talking about less wrong decisions than we had before VAR.

I understand that it's been a high-profile introduction and it was always going to take time to settle in, as it has in every country it's been implemented in. The challenges we are facing are no different to anybody else.

We've seen at the World Cup a number of decisions that have been questionable and the referees using it have been doing so for a lot longer than we have.
Should the Celtic board publicly call for a full explanation on VAR to date?
No, we have to trust that teething troubles will be resolved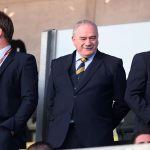 Yes, with VAR comes accountability and transparency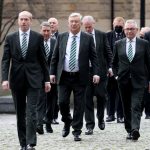 At the Celtic AGM Michael Nicholson claimed that the club had contacted the SFA about the decision not to award a penalty when Michael Smith handled a pass from James Forrest.